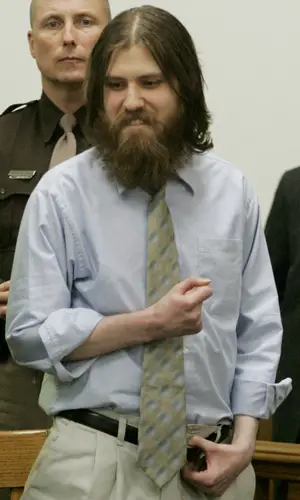 Updated: Thursday, July 6, 2017  9:58 pm EDT
William Charles Morva has been executed by the state of Virginia.  Read more about the execution here.
Updated: Thursday, July 6, 2017  4:44 pm EDT
Virginia Governor Terry McAuliffe has announced that he will not grant clemency to William Charles Morva, just hours before his scheduled execution.  According to Morva's lawyers, Morva is mentally incompetent.
Updated: Monday, July 3, 2017  10:45 am EDT
William Charles Morva is scheduled to be executed at 9 pm EDT, on Thursday, July 6, 2017, at the Greenville Correction Center in Jarrett, Virginia.  Thirty-four-year-old William is convicted of the murder of 32-year-old Derrick McFarland and 40-year-old Corporal Eric Sutphin in August of 2006, in Blacksburg, Virginia.  William has spent the last nine years of his life on Virginia's death row.
According to those who knew William, his behavior changed following the death of Charles Morva, William's father, in 2004.  Prior to 2005, William was a drifter, having no permanent address, and was a self-proclaimed survivalist, who preferred to go without shoes, and often spoke of spending the nights in the woods. 
In 2005, William Morva was in jail awaiting trial on attempted robbery and firearms possession.  On August 19, days before his trial, Morva complained that he had sprained his ankle and injured his wrist and required medical treatment.  Morva was taken to a local hospital the following morning.  Due to his alleged wrist injury, waist chains were not utilized.  
Sheriff's Deputy Russell Quesenberry accompanied Morva to the hospital.  While walking, Quesenberry noticed that Morva's limping (due to his alleged injured ankle) was sporadic and seemed to completely disappear at times.  Additionally, Morva continually tried to walk on the right side of Deputy Quesenberry, despite requests to stay to the left.  Deputy Quesenberry wore his firearm on his right side.