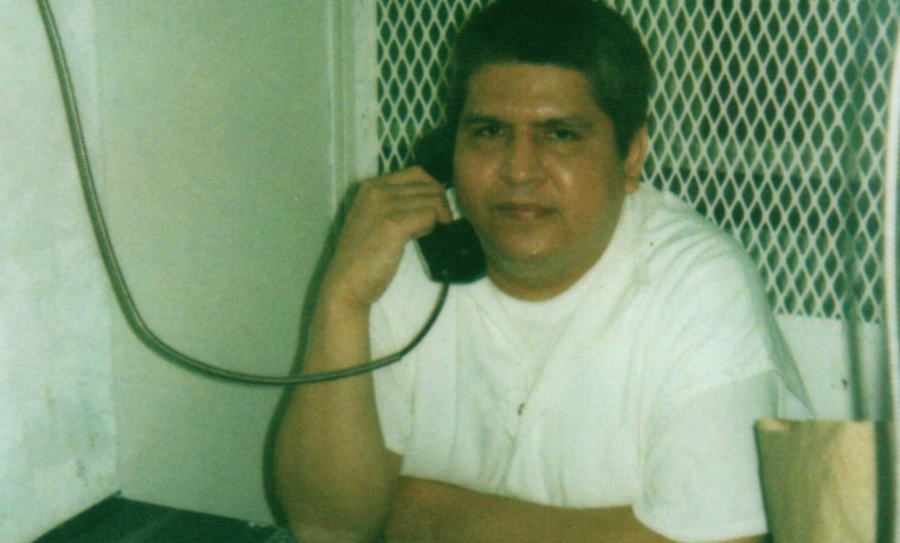 Updated: Wednesday, November 8, 2017 11:50 pm EST
Ruben Ramirez Cardenas has been executed in Texas.  Click here to read more.
Updated: Wednesday, November 8, 2017 10:49 pm EST
The Supreme Court of the United States has refused to halt the execution of Ruben Cardenas.  His execution was scheduled to begin over three hours ago.
Updated: Wednesday, November 8, 2017 9:07 am EST
The execution of Ruben Cardenas is on hold while the Supreme Court of the United States considers a request to stay his execution.
Updated: Tuesday, November 7, 2017 10:07 am EST
The Texas Court of Criminal Appeals has rejected a request to stay the execution of Ruben Ramirez Cardenas.  They have also dismissed his application for writ of habeas corpus.
Updated: Monday, November 6, 2017 10:22 am EST
Ruben Ramirez Cardenas is scheduled to be executed at 6 pm CST, on Wednesday, November 8, 2017, at the Walls Unit of the Huntsville State Penitentiary in Huntsville, Texas.  Forty-seven-year-old Ruben is convicted of the murder of 16-year-old Mayra Laguna on February 22, 1997, in Edinburg, Texas.  Ruben has spent the last 19 years of his life on Texas' death row.
Ruben was born in Guanajuato, Mexico and has remained a Mexican national.  The Mexican government is protesting his execution, arguing that it is a violation of international law.  They also allege that Ruben was not informed of his rights to speak to his country's diplomats and that Texas failed to notify Mexico of Ruben's arrest.   Ruben did not graduate high school.  Prior to his arrest, he worked as a laborer.
In February 1997, the parents of Mayra Laguna were helping Ruben Cardenas' parents with repairs to their trailer.  Mayra would come to the trailer after school and stay until her parents were ready to leave.  Cardenas asked Mayra's parents if he could take the Mayra out so that she would not be bored.  Mayra's mother agreed.
On February 13, Cardenas took Mayra and her boyfriend to the mall, where they played video games.  A few days later on February 19, Cardenas took Mayra when he went to pick up his sister.  Later that evening, he used the bathroom in Mayra's home, where he could see into her bedroom.
On February 20, Cardenas took Mayra to a carnival.  On their way home, around 10:30 pm, Cardenas stopped by the home of Adolfo Vallejo, a friend.  Cardenas told Adolfo that Mayra was 18, and that he was going to put cocaine in her beer so he could "get into her pants."  As Cardenas left, Adolfo looked into the car and saw Mayra, who he identified after seeing her picture in the paper.
During the early morning hours of February 22, 1997, crawled through the window of Maria Juarez and told her he was looking for her sister.  When Maria said she was not there, he left.  Cardenas then went to the home of another Anselma Rangel, saying he wanted to party.  When Anselma refused to let him in, Cardenas left.