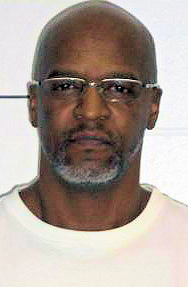 Michael Anthony Taylor was executed by the state of Missouri on February 26, 2014.  Michael was pronounced dead at 12:10 am CST, inside the execution chamber at the Eastern Reception, Diagnostic, and Corrections Center in Bonne Terre, Missouri.  Michael was 47 years of age.  He was executed for the kidnapping, rape, and murder o 15-year-old Ann Harrison on March 22, 1989, in Kansas City, Missouri.
Michael alleged that he was abused during his traumatic childhood.  Michael's co-conspirator is still awaiting execution.
Please pray for peace and healing for the family of Ann Harrison.  Pleas pray for the family of Michael Taylor.