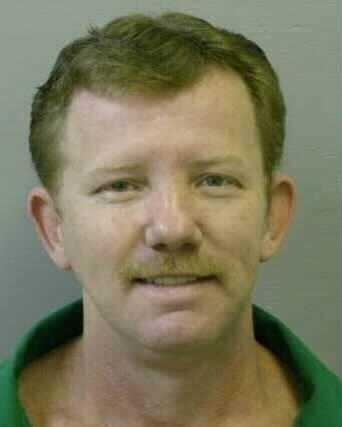 Updated: Monday, November 27, 2017  11:39 am EST
Bobby Wayne Stone was scheduled to be executed at 6 pm EST, on Friday, December 1, 2017, at the Brood River Capital Punishment Facility at the Brood River Correctional Institute in Columbia, South Carolina.  Bobby's execution has been stayed.  Fifty-two-year-old Bobby is convicted of the murder of Sumter County Sheriff Sergeant Charlie Kuala on February 26, 1996.  Bobby has spent the last 20 years of his life on South Carolina's death row.
According to testimony provided during Bobby's trial, Bobby suffers from brain damage and significant intellectual impairment.  The brain damage allegedly affects the area of the brain that regulates behavior.  Bobby also had a family history of depression and schizophrenia.  Due to the depression, Bobby did not have a stable and loving childhood.  The family struggled to hold down jobs and had a history of alcohol and drug abuse.  Bobby struggled in school and his family was unable to help him.
On February 26, 1996, Bobby Stone purchased two firearms and some alcohol, after which, he spent most of the day wondering around a wooded area while shooting his firearms and drinking alcohol.  Towards the end of the day, Stone attempted to visit an acquaintance, Mary Ruth McLeod, who lived nearby with her aunt, Ruth Griffith.  Mary refused to let Stone into the home and asked him to leave the property.  She then reported the incident to the police.
Shortly thereafter, Ruth heard banging on her door and gunshots outside.  Mary had left the house by this time.  Ruth again called the police and Sumter County Sheriff Sergeant Charlie Kuala was the first officer to respond.  Ruth directed the officer to the side porch, which is where the noise was located.  Ruth and a neighbor who was inside with her, heard a voice yell "halt" or "hold it," followed by several gunshots.  As Sergeant Kuala approached the porch, he was fatally shot twice.  Stone would later claim that he was startled and fired his weapon accidentally.
Stone was discovered hours later by Sumter County Sheriff officers.  Stone was lying motionless in the woods, with the murder weapon under him.  Stone confessed the next morning, explaining the murder as an accident.  Stone was convicted by a jury and sentenced to death.
Bobby Stone's execution has been stayed by the South Carolina Supreme Court in order to allow Bobby to complete his appeals.  Additionally, South Carolina's Department of Correction has announced that they cannot purchase the drugs needed for the lethal injection.  According to Governor Henry McMaster, the state is unable to purchase the drugs because the state does not have a law in place that would protect the identity of the seller, commonly referred to as a shield law.  
Inmates in South Carolina can choose to be executed by electric chair, however, Bobby has asked for lethal injection.  Bobby's execution is the first scheduled execution in the state in six years.
Please pray for peace and healing for the family of Charlie Kuala.  Please pray for strength for the family of Bobby.  Please pray that if Bobby is innocent, lacks the competency to be executed, or should not be executed for any other reason, that evidence will be presented prior to his execution.  Please pray that Bobby will come to find peace through a personal relationship with Jesus Christ, if he has not already.