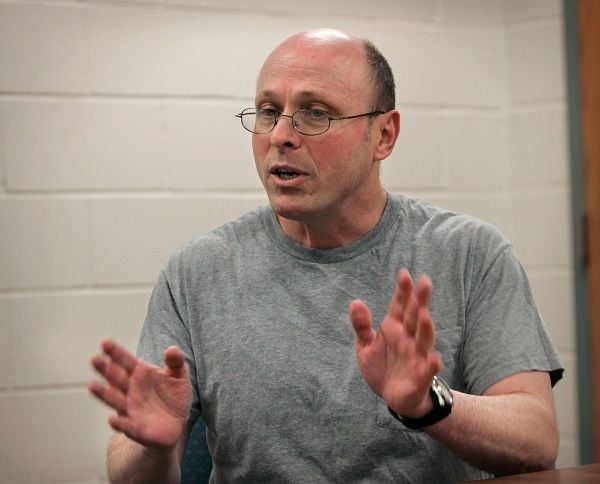 Updated: Tuesday, August 14, 2018  12:11 pm EDT
Carey Dean Moore has been executed by the state of Nebraska.  Read more here.
Updated: Monday, August 13, 2018  6:33 pm EDT
The 8th Circuit Court of Appeals has rejected the efforts of German drug company Fresenius Kabi, to halt the execution of Carey Dean Moore.  Two of the four drugs Nebraska plans on using came from the German drug company, which opposes it drugs being used in executions.  In the appeal, Fresenius Kabi alleges that Nebraska obtained the drugs improperly.  Fresenius Kabi has announced that it will not pursue the issue to the Supreme Court of the United States.
Updated: Monday, August 13, 2018  11:50 am EDT
Carey Dean Moore is scheduled to be executed at 10 am CDT, on Tuesday, August 14, 2018, at the Nebraska State Penitentiary in Lincoln, Nebraska.  Sixty-year-old Carey is convicted of murdering Reuel Eugene Van Ness, Jr., on August 22, 1979, and Maynard Helgeland on August 27, 1979.  Both murders occurred in Omaha, Nebraska.  Carey has spent the last 37 years on death row in Nebraska.
Carey had a difficult childhood growing up.  His father beat him as a child with electrical cords and leather straps.  He did not have a stable home, as he was in and out of foster care as a child.  He was also frequently in trouble.  At the time of the murders, Carey claims that he was under the influence of tranquilizers.
According to Carey Moore, on August 22, 1979, he and his 14-year-old brother were out when he decided to rob a cab driver.  When the cab driver, Reuel Eugene Van Ness, Jr., stopped his vehicle, Moore pointed an automatic gun at his head and demanded money.  Moore insists that Reuel instead reached for the gun and it went off.  Reuel was shot three times: once in the hand, once near his spine, and once in his head.  Moore and his brother dumped Reuel, who was still alive, in a parking lot and wiped down the cab, attempting to erase evidence that they had been there.
Five days later, on August 27, 1979, Moore, this time alone, flagged down another cab.  The driver was Maynard Helgeland.  After arriving at the destination, Moore shot Maynard three times in the head.  Moore, along with his younger brother, were arrested two days later.  Moore was sentenced to death in 1980.
During his early years in prison, Carey Moore attempted to escape death row by trading clothes with his twin brother David, who was also incarcerated.  The escape attempt failed.
Carey has had numerous execution dates during the 37 years he has spent on death row.  All previous dates were stayed for various reasons.  Nebraska's last execution occurred in 1997.  Since then, there have been attempts to repeal the death sentence in the state, with the people ultimately voting to keep capital punishment in 2016.
Please pray for peace and healing for the families of Reuel Eugene Van Ness, Jr., and Maynard Helgeland.  Please pray for strength for the family of Carey Moore.  Please pray that if Carey is innocent, lacks the competency to be executed, or should not be executed for any other reason, that evidence will be provided prior to his execution.  Since being imprisoned, Carey has stated that he has come to believed in Jesus Christ as his Savior.  Please pray that Carey may find peace through his relationship with Jesus Christ.