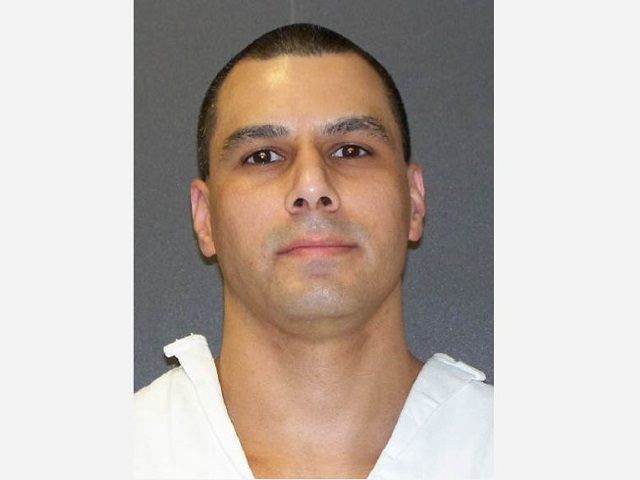 Updated: Tuesday, September 11, 2018  3:13 pm EDT
Ruben Gutierrez was scheduled to be executed at 6 pm CDT, on Wednesday, September 12, 2018, at the Walls Unit of the Huntsville State Penitentiary in Huntsville, Texas.  His execution has been stayed.  Forty-one-year-old Ruben is convicted of murdering 85-year-old Escolastica Harrison on September 5, 1998, in her Brownsville, Texas mobile home.  Ruben has spent the last 19 years of his life on Texas' death row.
Ruben has been granted a stay of execution by a federal judge with the 5th Circuit Court of Appeals.  The stay was granted in order to allow time for lawyers recently appointed to become familiar with Ruben and his case.  New lawyers were appointed to represent Ruben earlier in August.  His previous lawyer claimed that she did not have the expertise to handle his case.  She is also no longer allowed to practice before the 5th Circuit Court of Appeals due to rude behavior to court staff.  Texas has asked that the stay be lifted and the execution allowed to proceed as scheduled.  The 5th Circuit Court of Appeals has rejected the request by the state to lift the stay of execution.
Ruben was born in Florida and dropped out of school after the eighth grade.  Before going to prison, he worked as a fork lift operator and a laborer.  
On the evening of September 5, 1998, Ruben Gutierrez and Rene Gracia entered the mobil home and office of Escolastica Harrison, the owner of a mobile home park.  After entering, with the intention of robbing the safe, Escolastica was struck on the head.  
The intruders had hoped to incapacitate Escolastica by making her unconscious, however, she was not knocked unconscious and struggled against the intruders.  They struck her on the head multiple times with their fists and steel-toed shoes.  She was also stabbed multiple times with two screwdrivers.  Escolastica's cheekbones were broken and she received severe brain damage, resulting in her death.  Ruben and Rene fled the office with at lest $56,000 in cash.  
Ruben was convicted and sentenced to death on May 14, 1999.  Ruben has contested his death sentence by arguing that there is no evidence that directly links him to Escolastica's death.  Ruben has admitted to helping plan the robbery, but denies participating in the murder.  Rene, who was sentenced to life in prison without the possibility of parole, pointed to Ruben as the killer.  
Ruben has asked a federal judge to halt his execution and allow time for additional DNA testing to be performed on fingernail scrapings, blood stains, and hair evidence.  According to Ruben's lawyers, none of it has previously been tested.
Please pray for peace and healing for the family of Escolastica Harrison.  Please pray for strength for the family of Ruben Gutierrez.  Please pray that if Ruben is innocent, lacks the competency to be executed or should not be executed for any other reason, that evidence will be provided prior to his execution.  Please pray that Ruben may come to find peace through a personal relationship with Jesus Christ, if he has not already.