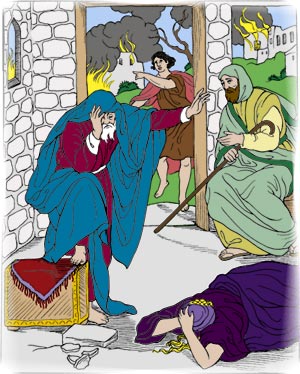 Daily Bible Reading for April 3, 2014, with Commentary: Job 27-28
Click here for the Daily Reading.
Context: Today's reading is a continuation of Job's response to Bildad's third speech.  In the first 12 verses of chapter 27, Jobs once again proclaims his innocence of the crimes.  The remaining verses in chapter 27 assures us that the wicked will be punished by God.  Chapter 28 is sometimes referred to as the Hymn of Wisdom.  It covers human skill in mining technology (1-11), wisdom's value (12-19), God's knowledge of wisdom (20-27), and wisdom for mankind (28).