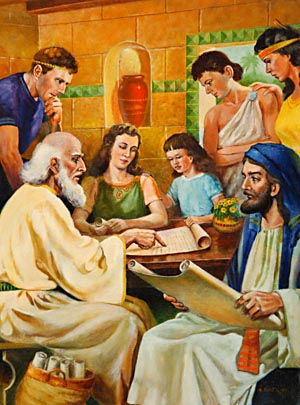 Daily Bible Reading for April 13, 2014, with Commentary: 1 Corinthians 15-16
Click here for the Daily Reading.
Context: In chapter 15, Paul criticizes those who denounce resurrection.By denouncing resurrection, you contradict a fundamental tenet of the Christian faith: Christ's resurrection.In the final chapter, Paul addresses a number of issues about which the Corinthians had likely written him and gives final instructions.He also includes his future travel plans so the Corinthians may know that he intends to visit with them and that he cares for them.He sends greetings from other Christians so that the Corinthians know they are not alone in the world and there are other Christians out their experiencing the same problems as they.
World History: Shortly before Paul wrote this letter, London was established and the first reference to diamonds occurs.Around the time Paul wrote this letter, Romans began using soap.