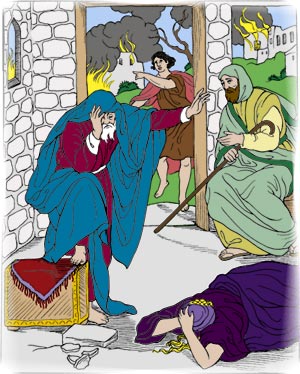 Daily Bible Reading for May 22, 2014, with Commentary: Job 41-42
Click here for the Daily Reading.
Context: God continues His second speech by describing a leviathan (2-34).Job recognizes his mistake in questioning the Lord God and seeks to humble himself before God.Job's three friends are condemned by God for saying and believing that God only punishes the wicked.The friends are restored through burnt offering.Job is also restored to wealth and gains a new family.
World History: The leviathan could have been a crocodile or a serpentine sea monster.