International Death Penalty News 2022, Issue 25: Ghana, India, Iran, Pakistan, Russia, Somalia, South Korea, United States of America
International Death Penalty news 2022
Issue 25
Ghana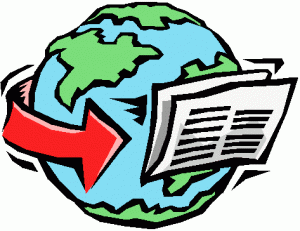 Thirty-eight-year-old Mbawona Tindana has been sentenced to death by the Bolgatanga High Court. He has been convicted of killing his 25-year-old wife, Talata Abigail Kurug, and his two-year-old daughter, Nyapoka Mbawona Tindana, as sacrifices to his gods. Tindana pleaded not guilty to the charges against him. He is a self-proclaimed traditional spiritualist and accused his wife and daughter of being witches. Tindana also attempted to kill his son, who managed to escape.
India
The Chhattisgarh Hight Court has commuted the death sentence of 28-year-old Shekhar Korram to life in prison. Korram is convicted of kidnapping, murdering, and sexually assaulting a three-and-one-half-year-old child two years ago. He was initially sentenced to death for the crime. Now, the High Court has ruled that he must remain in prison for the rest of his natural life.
Iran
On Thursday, June 16, 2022, 48-year-old Shah Gholam Kanjourian was executed in Babol Prison. He was convicted on drug-related charges two years ago. His execution has not been reported by state officials or the media.
On Sunday, June 19, 2022, 37-year-old Rasoul Khosravi-Baboli and Gholam Eslami were executed in Shiraz Central Prison. Gholam was a paraplegic and was taken to the gallows in his wheelchair. He was convicted of murder during a fight. During the fight, Gholam was stabbed in the back, resulting in his paralysis. Rasoul was also convicted of murder and sentenced to qisas, that is, retribution in kind.
On Monday, June 20, 2022, 34-year-old Turkish national Abdulrashid Sahneh, was executed in Gorgan Prison. He had been convicted of murder and sentenced to qisas, that is, retribution in kind.
On Monday, June 20, 2022, Abdollatif Moradi was executed by hanging at Mashhad Central Prison. He was convicted of attacking and stabbing three clerics at Imam Reza shrine in Mashhad. The shrine is a primary pilgrimage site for Shiite Muslims. Two of the clerics died from the attack. Moradi was an Afghan national who had illegally entered the country through Pakistan.
On Monday, June 20, 2022, Firuz Musalou was executed in Urmia Central Prison. Firuz, a Kurdish political prisoner, was convicted of moharebeh (enmity against God). He was a member of the PKK, the Kurdistan Workers Party, an armed terrorist group. The execution was carried out in secret.
Pakistan
In December 2018, Qasir and Amoon Ayub were sentenced to death in Jhelum, in northern Punjab. They were convicted of blasphemy. They were arrested in 2014, after being accused of posting "disrespectful" material online. Blasphemy laws are often used to settle personal disputes and evidence in the cases is frequently questionable. Now, the Lahore High Court has upheld the sentences of Qasir and Amoon. Both men profess to be Christians.
Russia
Russian authorities have refused to rule out possible death sentences for foreigners captured fighting for Ukraine. Thirty-nine-year-old Alexander Drueke, and 27-year-old Andy Huynh both American military veterans, have been captured by Russian forces in Ukraine. They have been accused of participating in illegal activities by shooting at Russian troops. A Russian spokesman also claims the Americans are not protected by the Geneva Convention for prisoners of war because they are not members of Ukraine's army. Previously, a Moroccan national and two British nationals were sentenced to death for fighting Russian forces.
Somalia
On Tuesday, June 7, 2022, Hassan Mohamed Hassan, aka Goomey, was executed for the murder of a businesswoman. After murdering the woman, he dumped her body in a sewage hole. The family of the victim asked that Hassan be executed. The execution was carried out by firing squad after the verdict was read.
South Korea
On Thursday, June 23, 2022, 53-year-old Kwon Jae-chan was sentenced to death. He was convicted of robbery and double murder. Kwon and an accomplice robbed and murder a woman in December 2021. The next day, Kwon killed his accomplice. Executions are rare in South Korea, with the last execution on December 30, 1997. Few people are sentenced to death, with approximately 60 people on death row in the nation.
United States of America
On Wednesday, June 22, 2022, Percy Hutton was scheduled to be executed in Ohio. His execution is rescheduled to June 18, 2025. Percy is convicted of murdering 24-year-old Derek "Ricky" Mitchell in Cleveland, Ohio, on September 16, 1985. Percy, along with numerous other Ohio death row inmates, had his execution rescheduled due to Ohio's ongoing problem finding execution drugs.
For more information regarding how your financial support can help, please click here.