2 CORINTHIANS 11-13: DAY 141 JOURNEY THROUGH THE BIBLE IN A YEAR
May 21, 2023
2 CORINTHIANS 11-13
DAY 141 JOURNEY THROUGH THE BIBLE IN A YEAR
Click here for the reading
Focus Verses For Today: 2 Corinthians 11:12-15
Today's journey through 2 Corinthians 11-13, will conclude the Apostle Paul's letter to the church at Corinth. Paul struggled with the church at Corinth as false apostles, resided there, challenging his credibility.
Ask God for His understanding of 2 Corinthians 11-13. Read 2 Corinthians 11-13. Let's journey!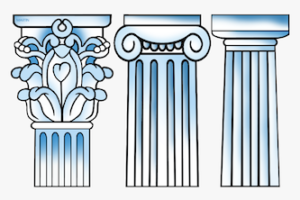 2 Corinthians 11-13: At the start of our journey today, we find the Apostle Paul, once again, arguing his credentials as a true apostle of Jesus Christ. Paul speaks of his burden to the church at Corinth, and his personal sufferings that resulted from being an apostle. He tells of a vision and a thorn which God would not remove from his side. Paul writes his concerns for the Corinthians closing with a warning to them. (2 Corinthians 11:1-13:14)
Our focus verses for today:
12 And I will keep on doing what I am doing in order to cut the ground from under those who want an opportunity to be considered equal with us in the things they boast about. 13 For such people are false apostles, deceitful workers, masquerading as apostles of Christ. 14 And no wonder, for Satan himself masquerades as an angel of light. 15 It is not surprising, then, if his servants also masquerade as servants of righteousness. Their end will be what their actions deserve.
(2 Corinthians 11:12-15, NIV)
The church at Corinth represents mankind very clearly. A true Apostle of Jesus comes and his message of repentance, faith, and redemption is more than they desire. But, they certainly liked the redemption part of Paul's message. The false apostles taught a watered-down gospel, which overlooked the repentance part of a believer's life with Christ. They allowed the Corinthians to believe they could live a life of sin and still find redemption in Christ Jesus. Paul asked a simple question of the Corinthians: Is your relationship with Jesus or is your relationship with sin? This question requires self-examination and change. The false apostles were motivated by money and taught what lined their pockets. There is no half-truth about Jesus and the Apostle Paul would not compromise. The same question is asked of Christians today: Is your relationship with Jesus or is your relationship with sin? How do you answer?
Godspeace!
For more information regarding how your financial support can help, please click here.