1 KINGS 14-18: DAY 171 JOURNEY THROUGH THE BIBLE IN A YEAR
June 20, 2023
1 KINGS 14-18
DAY 171 JOURNEY THROUGH THE BIBLE IN A YEAR
Click here for the reading
Focus Verse For Today: 1 Kings 18:21
The sin of King Solomon, the wisest man to ever live, left Israel a divided nation. Rehoboam, his son, was king over Judah. Jeroboam was King over the northern kingdom, Israel. Both nations were in constant conflict with each other.
Ask God to give you His understanding of 1 Kings 14-18. Read 1 Kings 14-18. Let's journey!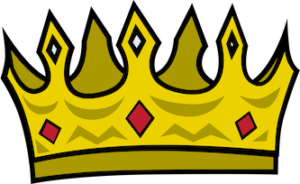 1 Kings 14-18: In today's reading, we learn that all the kings of the northern kingdom had abandoned God and encouraged the same of their subjects. Fortunately, Obidiah and the 500 prophets he hid, survived the persecution of King Ahab and his wife, Jezebel. God intervened through the prophet Elijah. The southern kingdom, Judah, was practicing pagan religions. God came to the aid of the people of Judah through a faithful king, King Asa, a man who loved God with all his heart. (1 Kings 14:1-18:46)
Our focus verse for today:
Elijah went before the people and said, "How long will you waver between two opinions? If the Lord is God, follow him; but if Baal is God, follow him."
But the people said nothing.
(1 Kings 18:21, NIV)
As you read today's journey through 1 Kings 14-18, it is clear that we must choose who we follow: the true God or false gods, gods of our own design, like the Baals. God, our creator, allows us to join with Him or reject Him. It is totally our choice. God continues to send messengers, like King Asa and Elijah, to caution us and remind us that He is; and, that He is ready to welcome us with open arms. The people of Judah proclaimed the Lord is God after an offering was consumed by fire from heaven. Our confirmation is the loving relationship we enter with Jesus Christ for eternity. God didn't give up on the people of Israel! God didn't give up on the people of Judah! God hasn't given up on a single one of us! It is up to us!
Godpeace!
For more information regarding how your financial support can help, please click here.