Sermon on the Mount – Worry
Do Not Worry
Do Not Worry
25 "Therefore I tell you, do not worry about your life, what you will eat or drink; or about your body, what you will wear. Is not life more than food, and the body more than clothes? 26 Look at the birds of the air; they do not sow or reap or store away in barns, and yet your heavenly Father feeds them. Are you not much more valuable than they? 27 Can any one of you by worrying add a single hour to your life?
28 "And why do you worry about clothes? See how the flowers of the field grow. They do not labor or spin. 29 Yet I tell you that not even Solomon in all his splendor was dressed like one of these. 30 If that is how God clothes the grass of the field, which is here today and tomorrow is thrown into the fire, will he not much more clothe you—you of little faith? 31 So do not worry, saying, 'What shall we eat?' or 'What shall we drink?' or 'What shall we wear?' 32 For the pagans run after all these things, and your heavenly Father knows that you need them. 33 But seek first his kingdom and his righteousness, and all these things will be given to you as well. 34 Therefore do not worry about tomorrow, for tomorrow will worry about itself. Each day has enough trouble of its own.  (Matthew 6:25-34, NIV)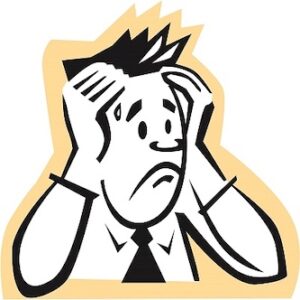 During the COVID-19 pandemic, when many nations around the world went into unprecedented lockdowns, internet searches for worry, fear, anxiety, and panic attacks skyrocketed. The constant news regarding the pandemic and the number of deaths caused by this new virus had many people searching out how to handle the new and extreme emotions that they were feeling and experiencing. According to the YouVersion Bible app, the most read, bookmarked, and searched Bible verse for 2020 was Isaiah 41:10,
So do not fear, for I am with you;
    do not be dismayed, for I am your God.
I will strengthen you and help you;
    I will uphold you with my righteous right hand. (NIV)
In times of uncertainty, it is not uncommon to worry. You might even be regarded as strange if you didn't worry! But as followers of the Lord God, we are not to act as the world acts. We do not need to worry! We do not need to fear! For it does not good. Worrying will not change the outcome. Worrying will not change the circumstances. Often there is very little we can do except keep pushing through. We can, however, turn to the Lord.
God cares for all His creation. God knows the difficulties and the struggles we are facing. He knows what is needed. He cares for us and we can take rest and comfort in Him. God is always there for us! Whatever our worries and concerns may be, we can turn them over to God and trust in Him to guide us through. When we try to control our life on our own, we are denying God His rightful place in our life. We are denying Him the opportunity to show us His power. And that, in turn, hurts us in our time of need.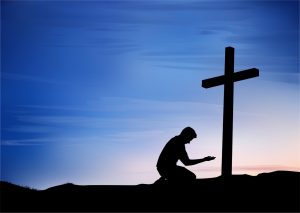 Jesus knew the forthcoming challenges the disciples would face. He knew that all His followers would face challenges. He gave us this teaching as one of comfort and instruction. We are not alone! But we have to release our worries in order to allow God to work in our lives. Instead of worrying about our daily struggles, we should be seeking God, His kingdom, and His righteousness.
We are not alone! God can provide for us in many ways. Sometimes, we need earthly help. God can and does place people in our lives to help us, and for us to help them. It is not wrong to share your struggles with others and ask them to pray with you and pray for you. God can also use counselors and therapists. He has granted them their wisdom and ability to help others. It is important to acknowledge all that God has provided to assist us in our journey.
Identify your struggles. Identify your worries. Have you turned them over to God? Spend some time in quiet meditation. Speak with God about your life. Listen for His response. Make this a daily habit. We are not alone!
For more information regarding how your financial support can help, please click here.