ACTS 15-16: DAY 322 JOURNEY THROUGH THE BIBLE IN A YEAR
November 18, 2023
ACTS 15-16
DAY 322 JOURNEY THROUGH THE BIBLE IN A YEAR
Click here for the reading
Focus Verses For Today: Acts 15:19-21
Today, we continue our journey through the book of Acts with Paul, Barnabas, Peter, James, John Mark, Silas, and Timothy.
Ask the Lord for His understanding of Acts 15-16. Read Acts 15-16 Let's journey!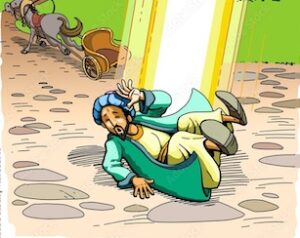 Acts 15-16: Paul seeks out the wisdom of the other apostles and elders to solve a dispute that had arisen regarding which laws the Gentiles were required to follow. A firm foundation in salvation by faith and grace, as opposed to works, is established. Paul, Barnabas, and others went to Antioch to relay what had been decided in Jerusalem. Paul and Barnabas went separate ways after a dispute over John Mark accompanying them. Paul chose Silas to accompany him on his journeys, with Timothy joining them in Lystra. The three men journeyed to many places, listening to the Lord for guidance. A stay in prison becomes an opportunity to lead many to Christ. (Acts 15:1-16:40)
Our focus verses for today:
19 "It is my judgment, therefore, that we should not make it difficult for the Gentiles who are turning to God. 20 Instead we should write to them, telling them to abstain from food polluted by idols, from sexual immorality, from the meat of strangled animals and from blood. 21 For the law of Moses has been preached in every city from the earliest times and is read in the synagogues on every Sabbath."
(Acts 15:19-21, NIV)
Change is hard. Change is difficult. In the early church, there was much change. Gentiles and Jews were now worshipping together as equals. Jews believed that it was still necessary to follow all the laws of Moses, causing tensions between the Jews and Gentiles. The council at Jerusalem recognized that Gentiles were being saved through faith, but to reduce tensions between the two groups, it recommended that Gentiles follow some of the laws of Moses. There is much to understand in this passage. Study it carefully!
Godspeace!
For more information regarding how your financial support can help, please click here.