International Death Penalty News 2020, Issue 17: China, Iran, Iraq, Pakistan, Saudi Arabia, United States of America
April 24, 2020
IDPN 2020 Issue 17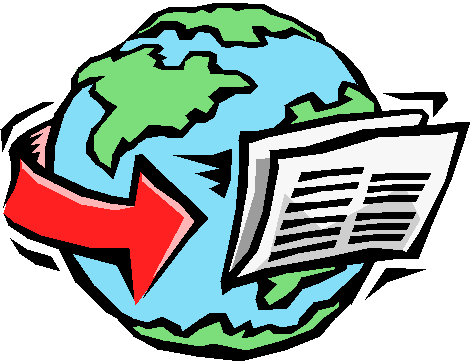 China: Most executions in China are considered state secrets, which prevents an accurate counting of executions carried out during a year. However, in a recent report by Amnesty International, they conclude that there were likely thousands of executions carried out in 2019. Amnesty International also ranked China as the leading world executioner in 2019.
Iran: On Saturday, April 18, 2020, Majid Esmaeilzadeh was executed by hanging at the central prison of Ardabil in north-western Iran. Allegedly, Majid was a juvenile, that is under the age of 18, at the time of the crime that sent him to death row. He was convicted of murder. The sentencing of juveniles to death is a violation of international human rights laws.
On Wednesday, April 22, 2020, Shayan Saeedpour was executed by hanging at the central prison in Saqez. Shayan was sentenced to death for a murder he committed when he was 17 years of age. According to international human rights laws, the execution of anyone who was under the age of 18 at the time the crime was committed is prohibited. Allegedly, Shayan also had a history of mental illness, which should also preclude a person from being executed, in accordance with international human rights laws. In late March 2020, Shayan was one of many prisoners who escaped from prison due to concerns over how the spread of COVID-19 in prisons was being handled. Shayan was rearrested in early April.
Also on Wednesday, April 22, 2020, seven prisoners were executed by hanging at Raja'i Shahr Prison in Karaj. Six of the seven prisoners were named: Mohsen Rezaian, Alireza Aryaei, Hamidreza Asgharpour, Mostafa Ghiasvand, Mehdi Asemi and Anna Dordi Babaei. All were convicted of murder, and at least one has been imprisoned since the early 1990s.
Additionally, on Wednesday, April 22, 2020, 34-year-old Touraj Morad Haseli was executed by hanging at Kermanshah Central Prison, in western Iran. He was convicted of murder.
Thirty-year-old Loqman Ahmadpour was also convicted of murder and executed on Wednesday, April 22, 2020. Loqman was executed by hanging at Sanandaj Central Prison.
On April 22, 2020, Ali Sheikhani was executed by hanging in Dastgerd Prison in Isfahan in central Iran. He was convicted of rape.
Iraq: A reported by Amnesty International has concluded that there were at least 100 executions in the nation in 2019, roughly doubling the amount of executions carried out the previous year. A large part of the increase was due to Iraq carrying out the executions of people convicted of being members of the Islamic State terrorist group.
Pakistan: In January 2002, reporter for the Wall Street Journal, Daniel Pearl, was investigating Islamist militants in Karachi, Pakistan, when he was kidnapped. A few weeks later he was beheaded. Four men were convicted of his murder, including Briton Ahmed Omar Saeed Sheikh, who was sentenced to death; the other three men were given prison sentneces. Now, 18 years later, their convictions have been overturned, however, before the men could be released from prison, Pakistani authorities ordered the four men to detained in prison, fearing that if released, the men may act "against the interest of the country."
Saudi Arabia: A report by Amnesty International has concluded that 184 individuals were executed in the Kingdom throughout 2019. There were 35 more executions in 2019, then there were in the previous year. Most of those executed in 2019, were executed for murder, or drug related charges. Execution are typically carried out by beheading.
An unnamed man has been arrested after a video clip of a bare foot stepping on a Quran on the floor was uploaded to a social media cite. The clip has caused outrage in the kingdom, with many calling for the person responsible to be sentenced to death for blasphemy. The incident comes just days before the holy month of Ramadan is set to begin.
United States of America: Fabian Hernandez was scheduled to be executed by the state of Texas on Thursday, April 23, 2020. He was granted a 60-day stay of execution by the Texas Court of Criminal Appeals. No reason for the stay was given by the court, however, the stay follows two other 60-day stays of executions due to the coronavirus. Fabian is convicted of murdering his former wife, 28-year-old Renee Urbina Hernandez, and her 24-year-old friend, Arturo Lee Fonseca, on November 3, 2006, in front of Renee's parent's home in El Paso, Texas.
James Lee Henderson was sentenced to death in Texas in June 1994, for the murder of 84-year-old Martha Lennox on October 29, 1993. He has now been resentenced to life in prison by the Texas Court of Criminal Appeals. James' latests appeals before the Texas Court of Criminal Appeals was over concerns regarding his mental competency.
On death row in Arizona, at least four prisoners have tested positive for the coronavirus. Another five death row inmates are showing symptoms of the virus. The inmates are being isolated. Arizona had its first confirmed case of the coronavirus on death row last week.
For more information regarding how your financial support can help, please click here.