How did Mother's Day come to be a national holiday? The first record we have of a day celebrating mothers is during the time of ancient Greece. At that time, they were honoring Rhea, whom the Grecians believed was the mother of gods. Many changes have occurred in the celebrations since then. In the 1600s, Christians in England are recorded as celebrating a day of honoring Mary, the mother of Jesus Christ. Later, by religious order, the holiday expanded into the celebration of all mothers. In England, this holiday is celebrated on the 4th Sunday of Lent, with other countries having their own time to celebrate Mothers.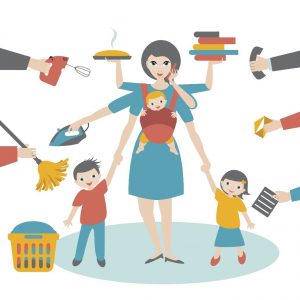 In the United States, we celebrate Mother's Day on the second Sunday in May, this year occurring on May 8! In the United States, Mother's Day came about due to the efforts of Anna Jarvis, the daughter of Ann Jarvis, from Grafton, West Virginia, who was determined to see Mother's Day become a national holiday, in honor of the work she witnessed her mother doing in the community. By 1912, numerous nations were celebrating the holiday, and in 1914, President Woodrow Wilson mandated that Mother's Day was a national holiday to be celebrated every year on the second Sunday of May.
Anna's dream of Mother's Day was a day to honor and celebrate mothers. A day to show extra appreciation for all the work they do around the home and within the community. A day to spend quality time with one's mother. Her dream, however, quickly spiraled out of control. Mother's Day, for many, became just another commercial holiday, with florists, retailers, and card companies seizing upon the idea and overshadowing the true intention of Mother's Day with commercialization.
Mother's Day, or a day set aside for specifically honoring mothers, is never mentioned in the Bible. But that doesn't mean that we shouldn't celebrate! As part of the 10 Commandments, we are instructed to honor our mothers.
"Honor your father and your mother, so that you may live long in the land the Lord your God is giving you. (Exodus 20:12, NIV)
"Honor your father and your mother, as the Lord your God has commanded you, so that you may live long and that it may go well with you in the land the Lord your God is giving you. (Deuteronomy 5:16, NIV)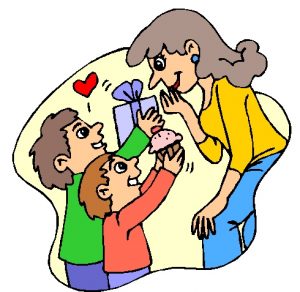 When was the last time you told your mother thank you? When was the last time you offered her praise? When was the last time you lifted her up in prayer? When was the last time you stopped and reflected upon all that your mother has done for you? Has it been a whole year?
We are to show our mothers honor every day of the year. Think back on all that your mother has done for you. She carried you and gave birth to you. She held you, cared for you, nurtured you, cleaned up after you, and made sure you were fed and clothed. She drove you to sports practice and games and competitions, cheering you on all the way. She stayed up with you when you were sick and was a shoulder to cry on when you had a bad day or your first breakup. She helped with homework and all those science projects. She always loved you. For all that mothers have done, we are called, by the Lord, to honor them.
In celebration of Mother's Day, you can show extra appreciation by taking on the tasks that she might normally do, such as preparing a meal – including the clean-up afterward! – or taking care of some housework that needs doing. Let her prop up her feet and relax! You might just come to learn and appreciate all the work she does!
We at The Forgiveness Foundation Christian Ministries, Inc. would like to wish all mothers a very blessed Mother's Day!
For more information regarding how your financial support can help, please click here.