International Death Penalty News 2022, Issue 39: China, Iran, Malaysia, Singapore, United States of America
International Death Penalty News 2022
Issue 39
China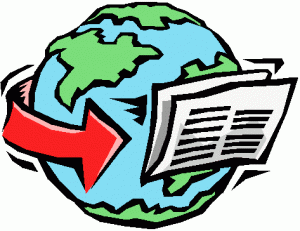 On Tuesday, September 27, 2022, 62-year-old Li Jianping was sentenced to death for multiple crimes. Li was a former senior Party official in the economic and technological development zone in Hohhot, Inner Mongolia's autonomous region. In addition to his death sentence for corruption, he also received a suspended death sentence for bribery, a sentence of life in prison for embezzlement, and a five-year prison term for participating in organized crimes. His personal assets were also seized. Li's crimes go back to at least 2006.
Iran
On September 14, 2022, 22-year-old Mahsa Amini was denied by the morality police for not properly wearing her hijab, a scarf that covers a woman's hair. Shortly after being taken into custody, Mahsa collapsed in prison. She died two days later in a hospital. While officials insist that she had a heart attack and died of natural causes, friends and family insist that she was beaten on the head with a baton and had her head banged into the vehicle. Her death has sparked nationwide protests, resulting in mass arrests, deaths, and a nationwide internet lockdown. State officials have confirmed the deaths of 41 protesters, however, human rights groups claim the actual number of deaths is nearly double that. Included among those killed are women and children.
Malaysia
Three death row inmates have failed in their attempts to have their death sentences set aside. The three inmates are convicted of murder and drug trafficking. They argued before a five-member panel of the Federal Court that their mandatory death sentences were unlawful. The five-member panel unanimously agreed to reject their arguments. A lawyer for the three inmates argued that mandatory death sentences are unconditional because it violates their right to personal liberty and their right to a fair trial. The three death row inmates have been identified as G Theenesh, M Thurkeswaran, and Ooi Chun Huat.
Singapore
On Monday, September 26, 2022, two anti-drug raids were carried out, resulting in the arrest of five suspected drug offenders. If convicted, they could be sentenced to death. On man, a 42-year-old Singaporean national was discovered with drugs hidden inside three hollowed-out fire extinguishers. In another operation, a 33-year-old man and 42-year-old man, both Singaporean nationals were arrested after a violent confrontation with police. Two more arrests occurred at their nearby residences, that of a 40-year-old female foreign national and a 31-year-old female foreign national.
United States of America
Shortly after Texas inmate John Henry Ramirez was given an execution date, Nueces County District Attorney Mark Gonzalez filed a request seeking to withdraw the execution warrant. In his request, Gonzalez maintains that he has a "firm belief that the death penalty is unethical." Gonzalez is the District Attorney of Nueces County until at least 2024. Due to his opposition, Gonzalez does not want any executions to occur in his district and that the setting of Ramirez's execution was an oversight. Gonzalez's request to halt the execution has been rejected by Judge Bobby Galvan and the Texas Court of Criminal Appeals.
The penalty trial for Nikolas Cruz in Florida is being suspended for three days due to Hurricane Ian making landfall. Cruz has pled guilty to over 17 counts of murder and 17 counts of attempted murder for the shooting at Marjory Stoneman Douglas High School on February 14, 2018. Since he pled guilty, Cruz is only facing a sentencing trial, however, prosecutors are pushing for the jury to sentence him to death. In order to sentence him to death, the jury's decision is required by law to be unanimous. Earlier this month, the defense abruptly rested their case. Prosecutors are currently making their case for why he should be sentenced to death.
For over a decade, there has been a moratorium on execution in the state of Oregon, by order of the governor. With the election for governor coming up, each candidate has been asked what they would do regarding capital punishment, if elected. The current governor, Kate Brown, is ineligible to seek reelection. The democratic candidate has stated she should continue the moratorium, while the independent candidate has stated that they would continue enforcing capital punishment. The republic candidate noted that while she is personally opposed to the death penalty, voters have continued to support it and that she would review each case on a case-by-case basis and will work to fulfill the duties of governor.
Prosecutors in Texas have agreed that death row inmate Randy Halprin should receive a new trial. Halprin was a member of the infamous "Texas 7," a group of seven inmates that escaped from a Texas Prison. On Christmas Eve 2003, they murdered Irving police officer Aubrey Hawkins while attempting to rob a local sporting goods store. Six of the seven were rearrested. The seventh committed suicide before being captured. All six were sentenced to death and four have been executed. Halprin has had execution dates but they were always stayed. Halprin, who is Jewish, and his attorney claimed that he deserved a new trial because the presiding judge was known to make racial and anti-Semitic comments, preventing Halprin from receiving a fair trial. Texas prosecutors have now agreed that Halprin was denied his rights and should receive a new trial. To get a new trial, the Texas Court of Criminal Appeals will also have to agree.
Richard Haberstroh died on September 1, 2022, while on death row in Nevada. He was 67 years of age. His cause of death has not been reported and an autopsy has been requested. Haberstroh was convicted of kidnapping, robbing, sexually assaulting, and strangling to death 20-year-old Donna Kitowski in Clark County, Nevada. He was granted a new sentencing trial in 2003, where a jury again sentenced him to death.
On September 23, 2022, Thomas Lenart died while on death row in California. He was 75 years of age. His official cause of death has not yet been determined. Lenart was convicted of murdering Oberta Toney, a bartender, on July 15, 1993. Lenart was attempting to rob the bar.
For more information regarding how your financial support can help, please click here.