MARK 15-16: DAY 126 JOURNEY THROUGH THE BIBLE IN A YEAR
May 6, 2023
MARK 15-16
DAY 126 JOURNEY THROUGH THE BIBLE IN A YEAR
Click here for the reading
Focus Verses For Today: Mark 16: 19-20
Today's journey through the book of Mark takes us through the last hours of Jesus' life on earth, His death, His burial, and His resurrection from the grave.
Ask God for His understanding of Mark 15-16. Read Mark 15-16. Let's journey!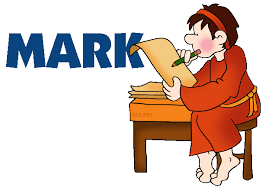 Mark 15-16: This is the story of the last hours of Jesus' life on earth. Jesus was taken before the Roman Governor, Pilate, where Jewish leaders sought to have Him executed, although innocent of any crime. Pilate succumbed to the pressure of wanting to protect his position. He surrendered Jesus to Roman soldiers who tormented Him before, finally, crucifying Him. Jesus was buried, remaining at rest throughout the Sabbath day. On Sunday, Jesus' grave was found empty, for He had risen from the dead, establishing Himself as Savior of the world! Jesus appeared to many after His resurrection, before ascending to heaven to be with His Father, our Heavenly Father. Jesus is risen!! (Mark 15:1-16:20)
Our focus verses for today:
19 After the Lord Jesus had spoken to them, he was taken up into heaven and he sat at the right hand of God. 20 Then the disciples went out and preached everywhere, and the Lord worked with them and confirmed his word by the signs that accompanied it.
(Mark 16:19-20, NIV)
The disciples had been through a lot during the last week of Jesus' life. They fled, they denied being his disciples, they were disoriented, but they didn't forget what Jesus had told them. Once Jesus rose from the dead, appearing before His disciples, they traveled throughout the earth, sharing the Gospel. Jesus is risen!
Godspeace!
For more information regarding how your financial support can help, please click here.