PSALMS 57-59: DAY 137 JOURNEY THROUGH THE BIBLE IN A YEAR
May 17, 2023
PSALMS 57-59
DAY 137 JOURNEY THROUGH THE BIBLE IN A YEAR
Click here for the reading
Focus Verses For Today: Psalm 57:1-3
In this next series of Psalms, we learn that David, before coming King of Israel had established a trusting, reliant relationship with God. He knew that God wanted the Government of Israel to serve His people, Israel, with honesty and integrity, a quality that appears to not have existed under King Saul, the first King of Israel.
Take some time to seek God's guidance regarding the meaning of Psalms 57-59. Read Psalms 57-59. Let's journey!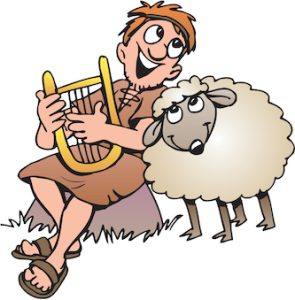 Psalms 57-59: David, the shepherd boy turned servant to King Saul, finds himself being pursued by the same king that he has vowed to protect. The king anointed by God. David is hiding in caves, fleeing his pursuers, as they aroused the people against David with lies about him. David's pursuers, at the direction of King Saul, had been ordered to kill him.
What would David do? Our focus verses for today:
Have mercy on me, my God, have mercy on me,
    for in you I take refuge.
I will take refuge in the shadow of your wings
    until the disaster has passed.
2 I cry out to God Most High,
    to God, who vindicates me.
3 He sends from heaven and saves me,
    rebuking those who hotly pursue me—
    God sends forth his love and his faithfulness.
(Psalm 57:1-3, NIV)
David was a mighty warrior. David had at least two opportunities to kill King Saul but refused to. King Saul was God's anointed and David, shepherd boy, turned King's servant, turned fugitive, refused to harm King Saul. David sought God's help. Unlike many Bible stories where someone tries to help God accomplish His purpose (doubt in God's word or ability or both), David believed in God's promise that he was to be King of Israel. He also knew that this would happen at God's appointed time and in God's appointed manner. What did David do? He checked in with God through prayer letting Him know how things were going in his life. That is part of what David did. What did David do? He trusted God completely and waited on God's timing and method. What did David do? David obeyed God!
Godspeace!
For more information regarding how your financial support can help, please click here.