PSALMS 117-118: DAY 277 JOURNEY THROUGH THE BIBLE IN A YEAR
October 4, 2023
PSALMS 117-118
DAY 277 JOURNEY THROUGH THE BIBLE IN A YEAR
Click here for the reading
Focus Verse For Today: Psalm 118:4
Today's journey continues our study of Psalms. Both are psalms of praise.
Take a moment and offer praise to the Lord. Then seek His wisdom for today's reading. Read Psalms 117-118. Let's journey!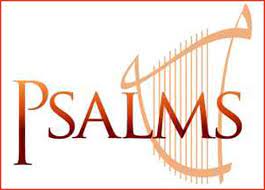 Psalms 117-118: The authors of today's psalms are not recorded. Psalm 117, is the shortest psalm recorded, only two verses. Psalm 118 reminds us that God's love endures forever. (Psalms 117:1-118:29)
Our focus verse for today:
Let those who fear the Lord say:
    "His love endures forever."
(Psalms 118:4, NIV)
God's love endures forever! We have been separated from the Lord by sin, yet He continues to love us. Even when angered by the Israelites turning from Him to worship false gods, He continued to love them. It is why He was willing to forgive them and embrace them when they returned to Him. His example of love is an example we are to show to others. Do you love like God?
Godspeace!
For more information regarding how your financial support can help, please click here.