EPHESIANS 4-6: DAY 169 JOURNEY THROUGH THE BIBLE IN A YEAR
June 18, 2023
EPHESIANS 4-6
DAY 169 JOURNEY THROUGH THE BIBLE IN A YEAR
Click here for the reading
Focus Verse For Today: Ephesians 6:4
In our journey today, the Apostle Paul's letter to the Ephesians instructs the church at Ephesus on the importance of living a life worthy of Christ.
Before beginning your reading of Ephesians 4-6, seek the Lord's wisdom for understanding the message. Read Ephesians 4-6. Let's journey!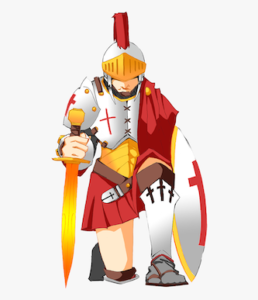 Ephesians 4-6: It is important to live a life that reflects a genuine relationship with Jesus, our Lord and Savior. Paul warns against participating in sinful living and encourages us to live a life that reflects Christian love for our God and our brothers here on earth. (Ephesians 4:1-6:24)
Our focus verse for today:
4 Fathers, do not exasperate your children; instead, bring them up in the training and instruction of the Lord.
(Ephesians 6:4, NIV)
Christian living includes Christian parenting. They are not separable. Paul warns us not to exasperate our children. Praise them and encourage them. Guide them through their trials, and challenges with loving support and guidance: not criticism. Remember God created them and entrusted you with the responsibility of raising them in the instruction of the Lord. What you teach them matters. The way you live your life is what they imitate. It is most likely the person they become.
Godspeace!
For more information regarding how your financial support can help, please click here.