International Death Penalty News 2023, Issue 24: Egypt, India, Indonesia, Iran, Saudi Arabia, United States of America
International Death Penalty News 2023
Issue 24
Egypt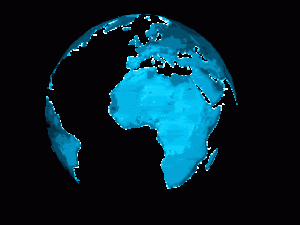 On Wednesday, June 15, 2023, Mohamed Adel was executed by hanging. Mohamed was convicted of murdering 21-year-old Nayera Ashraf outside Mansoura University. The attack was witnessed by several students and security cameras. Many female students ended up dropping out due to concerns over their safety. During his trial, Mohamed admitted that he murdered Nayera because she rejected his marriage proposal.
India
The death penalty has been upheld for an unnamed man by the Karnataka High Court. The man is convicted and sentenced to death for murdering his wife, her sister, and three of his children under the age of 10. The murders occurred in February 2017, after a quarrel between the husband and wife. The man doubted his wife's fidelity and the paternity of three of his four children. He did not kill his fourth child because he did not doubt her paternity.
Indonesia
On Tuesday, June 13, 2023, 24-year-old Mawardi was sentenced to death by the Medan Court in North Sumatra. He was convicted of carrying a large amount of marijuana. As part of the sentencing, the judge announced that no mitigating factors had been discovered.
Iran
On Wednesday, June 7, 2023, 33-year-old Hassan Barahouyi was executed in Gorgan Central Prison. Hassan, a Baluch ethnic minority, was convicted and executed on drug-related charges. He left behind four children and was a bus driver before his arrest. His execution has not yet been reported by state officials and the media.
On Thursday, July 8, 2023, 45-year-old Ali Doust Barahouyi was executed in Zahedan Central Prison. After being arrested about two years ago, he was convicted of murdering his wife and sentenced to qisas, that is, retribution in kind. Iranian law does not recognize the difference between self-defense and intentional murder. All crimes involving deaths are considered intentional murders. After conviction, the family of the victim chooses between qisas, diya (blood money), and forgiveness. His execution has not yet been reported by state officials or the media.
On Friday, June 9, 2023, Jafar Mohammadpour and Ghobad Farhadi were executed in Urmia Central Prison. They were convicted on drug-related charges. A woman, Parvin Mousavi was also transferred for execution, however, her execution was delayed for unknown reasons.
On Saturday, June 10, 2023, 37-year-old Masoud Sasani and 37-year-old Saeed Nasiri were executed in a prison in Karaj. Both men were convicted on drug-related charges in a joint case.
On Sunday, June 11, 2023, Hussein Amaninejad and Hamed Yavari were executed in Hamadan Central Prison. They were executed by hanging. Hussein was convicted on drug-related charges, while Hamad was convicted of murdering his sister-in-law about six years ago. State officials and the media have not yet reported the executions.
On Sunday, June 11, 2023, two men were executed in Torbat Jam Prison. One of the men was identified as 34-year-old Heidar Cheshati. The other man was not identified by name. Both men were convicted on drug-related charges. These executions have not yet been reported by state officials or the media.
On Sunday, July 11, 2023, 33-year-old Dariush Rahimi was executed in Bakil Abad Prison in Mashhad. He was convicted of deliberately murdering a police officer during a robbery. Iranian law does not separate killings by degree. All killings are considered deliberate murder.
On Tuesday, July 13, 2023, 48-year-old Ebrahim Gomshadzehi was executed in Kerman Central Prison. Ebrahim, a Baluch ethnic minority, was executed on drug-related charges. His execution has not yet been reported by state officials or the media.
Saudi Arabia
On Sunday, June 11, 2023, three citizens were executed. Executions are traditionally carried out by beheading. The three men were convicted of financing terrorism and possessing the weapons, ammunition, and materials used to manufacture explosives. The three men killed a security officer in Riyadh, the capital of Saudi Arabia, and then burned his body by setting his vehicle on fire.
United States of America
On Thursday, June 15, 2023, Cleveland Jackson was scheduled to be executed in Ohio. His execution was rescheduled at the request of Governor Mike DeWine to July 15, 2026. Cleveland is convicted of the murder of three-year-old Jalya Grant and 17-year-old Leneshia Williams during a robbery on January 3, 2000, in Lima, Ohio.  Numerous executions have been rescheduled in Ohio due to ongoing problems obtaining execution drugs.
On Thursday, June 15, 2023, Florida executed Duane Owen. He was pronounced dead at 6:14 am, inside the execution chamber at the Florida State Prison in Raiford, Florida. Duane was 62 years of age and executed for the murder of 14-year-old Karen Slattery on March 24, 1984, in Delray Beach, Florida. He received a separate death sentence for the murder of 38-year-old Georgianna Worden on May 28, 1984, in Boca Raton, Florida. Duane spent the last 37 years of his life on Florida's death row.
Ted Kaczynski, also known as the Unabomber, was found unresponsive in his prison cell on Saturday, June 10, 2023. A short time later, he was pronounced dead. He was being held at the medical center at a federal prison in Butner, North Carolina. His cause of death is under investigation. Ted was 81 years of age. He was convicted and sentenced to four life sentences plus 30 years for a multitude of crimes. Ted admitted to carrying out 16 bombings over 17 years between 1978 and 1995, when he was finally arrested. His acts killed three people and injured 23 others.
During this year's legislative session, a bill to abolish the death penalty in Louisana failed to pass a bill that would eliminate capital punishment in the state. Now, 51 death row inmates in Louisiana submitted clemency petitions to outgoing governor John Bel Edwards. Governor Edwards is not up for reelection due to term limits. He has recently spoken out about his opposition to capital punishment. The last execution in the state occurred in 2010.
On November 19, 2022, Anderson Lee Aldrich opened fire at Club Q, a gay nightclub in Colorado Springs, Colorado, and killed five people, injuring 17 others. Now, it is being reported that Aldrich is willing to plead guilty in exchange for a sentence of life in prison. It has not yet been announced if federal prosecutors would seek a death sentence and some believe this is an attempt to prevent receiving such a sentence.
In 2007, Lamont Hunter was sentenced to death for the brutal rape and murder of three-year-old Trustin Blue in January 2006 in Cincinnati, Ohio. Hunter had previously been ordered by the courts to have no contact with the boy due to being abusive. However, Trustin's mother, who was dating Hunter at the time, asked Hunter to watch the boy while she was at work. This resulted in Trustin's death now. Hunter, however, claims that the boy fell down the stairs. Earlier this year, it was ordered that Hunter receive a new trial, as the coroner's opinion on the manner of death has changed from homicide to undetermined. The coroner also concluded that the evidence of rape could have come from hospital staff attempting to take the boy's temperature. Now, a plea agreement has been reached between Hunter and state prosecutors. In exchange for pleading guilty to involuntary manslaughter and child endangerment, Hunter was sentenced to time served and released from prison.
On May 1, 1994, Barry Lee Jones took his girlfriend and her four-year-old daughter, Rachel Gray, to an Arizona emergency room, where she was pronounced dead upon arrival. She had died from "blunt abdominal trauma " Jones had been babysitting her at the time she was injured and was arrested, charged, and convicted of murdering the child. He was sentenced to death, however, in 2018, his death sentence was overturned as his original attorneys did not properly investigate the evidence. Specifically called into question was when the child received her injuries. On Thursday, June 15, 2023, Jones was released from prison after striking a plea deal. In exchange for pleading guilty to a lesser murder charge, Jones was sentenced to time served and released from prison.
On December 12, 1997, Cleamon "Big Evil" Johnson was sentenced to death in Los Angeles, California. He was convicted of murdering Donald Ray Loggins and Payton Beroit on August 5, 1991, at a car wash in south-central Los Angeles. Johnson, the alleged leader of a small gang that was a subset of the Bloods, was also charged with three other murders, that of Tyroen Mosely, Albert Sutton, and Georgia Denise Jones. In 2011, Johnson's death sentence was overturned due to a juror not being dismissed for prejudging the case using evidence not presented in court. New charges were filed in 2014. It was also later discovered that the lead investigator on the case was documented using racial slurs, which was covered up for four years. Due to the use of racial slurs and the covering up of their use, a judge dismissed all special circumstances charges against Johnson. Now, Johnson has pleaded no contest to one murder charge, which comes with a sentence that permits parole after serving 25 years in prison. Since Johnson has already served that time, he is eligible for parole, however, that does not mean he will be granted parole.
For more information regarding how your financial support can help, please click here.