EZEKIEL 25-30: DAY 195 JOURNEY THROUGH THE BIBLE IN A YEAR
July 14, 2023
EZEKIEL 25-30
DAY 195 JOURNEY THROUGH THE BIBLE IN A YEAR
Click here for the reading
Focus Verse For Today: Ezekiel 20:26b
Our journey through Ezekiel 25-30 tells of God's prophecy, through Ezekiel, concerning His judgment on many nations.
Ask God for His understanding of Ezekiel 25-30. Read Ezekiel 25-30. Let's journey!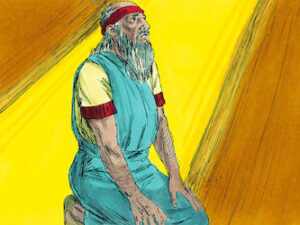 Ezekiel 25-30: Today, through Ezekiel, a prophecy of God's judgment on nations that had dealings with Israel is shared. God's prophecy about Ammon and Tyre was total desolation. They were removed, as a people, from the face of the earth. God's prophecy against Edom, Moab, Philistia, and Egypt, was severe but not obliteration. (Ezekiel 25:1-30:26)
Our focus verse for today:
"…Then they will know that I am the Lord."
(Ezekiel:30:26b, NIV)
At the conclusion of each section of God's prophecy regarding the punishment of Ammon, Moab, Edom, Philistia, Tyre, and Egypt, our focus verse, or a form of it, appears. Why? God was making it perfectly clear, that once the judgment came, the people of these countries would no longer question or deny the existence of the God of Israel. In fact, they would know that the God of Israel is God. The same will be the case for all who deny Jesus upon His return.
Godspeace!
For more information regarding how your financial support can help, please click here.