1 TIMOTHY 1-3: DAY 225 JOURNEY THROUGH THE BIBLE IN A YEAR
August 13, 2023
1 TIMOTHY 1-3
DAY 225 JOURNEY THROUGH THE BIBLE IN A YEAR
Click here for the reading
Focus Verses For Today: 1 Timothy 1:3-7
Today we journey into 1 Timothy, specifically chapters 1-3. God is a God of order, and Paul is expressing the importance of true, honest, order to Timothy. Paul is teaching Timothy how to organize a church. It just so happens the church Timothy is organizing is Ephesus.
Ask God to give His true meaning of 1 Timothy 1-3 to you. Read 1 Timothy 1-3. Let's journey!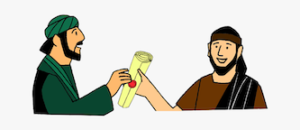 1 Timothy 1-3: The letter to Timothy is comprised, essentially, of three elements which are to be administered with Christian love. Do not allow false doctrine to be taught or practiced among the body of believers. Select qualified believers to lead and administer the church. Do not allow any form of disruption to interrupt an orderly expression of worship. (1 Timothy 1:1-3:16)
Our focus verses for today:
3As I urged you when I went into Macedonia, stay there in Ephesus so that you may command certain people not to teach false doctrines any longer 4 or to devote themselves to myths and endless genealogies. Such things promote controversial speculations rather than advancing God's work—which is by faith. 5 The goal of this command is love, which comes from a pure heart and a good conscience and a sincere faith. 6 Some have departed from these and have turned to meaningless talk. 7 They want to be teachers of the law, but they do not know what they are talking about or what they so confidently affirm.
(1 Timothy 1:3-7, NIV)
The most important role of the church is to proclaim the Gospel throughout the world honestly. Paul realized that protecting the sanctity of God's word was vital to share the Gospel accurately. Satan, on the other hand, desires to confuse us with interpretations of God's word which do not reflect Him or His purpose. Today, we live in the age of acceptable sin – it is still sin but it is acceptable to engage in that sin. God's word has never changed. God does not change. Sin does not change. God has not granted mankind the right to revise His word or reorder sin for its convenience and pleasure. Are you living God's doctrine as stated in the Bible or restated by someone who has not been granted authority to change a thing? As Jesus stated, "Do not think that I have come to abolish the Law or the Prophets; I have not come to abolish them but to fulfill them." (Matthew 5:17, NIV)
Godspeace!
For more information regarding how your financial support can help, please click here.