International Death Penalty News 2023, Issue 32: China, Gaza, Indonesia, Iran, Singapore, United States of America
International Death Penalty News 2023
Issue 32
China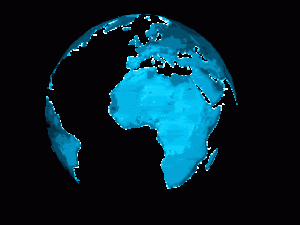 On Friday, August 4, 2023, a South Korean was executed on drug-related charges. The execution was carried out in Guangzhou. Chinese officials notified South Korean officials before the execution. The unnamed prisoner was arrested in 2014. South Korea requested multiple times for his execution to be reconsidered or delayed.
Gaza
A military court in the Hamas-controlled Gaza Strip has sentenced seven people to death. All have been convicted of "collaboration" with Israel. The execution is to be carried out by hanging. Seven others were sentenced to life in prison, which means 25 years, with hard labor. While the Hamas-controlled area is technical under the Palestinian Authority, Hamas has stated that they do not recognize its leadership and legitimacy.
Indonesia
The Supreme Court has lifted the death sentence of former two-star general Ferdy Sambo. Sambo also served as head of internal affairs for the national police. He was arrested, charged, convicted, and sentenced to death for the murder of his bodyguard 27-year-old Brigadier Nofriansyah Yosua Hutabarat, last July. Initially, Sambo attempted to cover up the murder. His death sentence was upheld by two lower courts before the Supreme Court reduced his sentence to life in prison after revising "the qualifications of the crime." Sambo's wife, Putri Candrawathi was also convicted in the murder. She was initially sentenced to 20 years in prison, however, the Supreme Court also reduced her sentence by half.
Iran
In Birjand Prison the execution of a Baluch ethnic minority, 46-year-old Rahim Ghaljayi was carried out sometime between July 20 and August 1, 2023. Rahim was arrested bout two years ago on drug-related charges. His family was not notified of his pending execution, preventing them from having a last visit. Another individual, Farhad Badrouzeh was executed along with Rahim. So far, neither execution has been reported by state officials or the media.
On Tuesday, August 1, 2023, 35-year-old Ruhollah Azizi was executed in Arak Central Prison. Executions are traditionally carried out by hanging. He was convicted and executed on drug-related charges. State officials and the media have not yet reported his execution.
On Tuesday, August 1, 2023, Mehdi Baboli-Bahmaei was executed in Sepidar Prison. He was convicted of murder and sentenced to qisas, that is, retribution in kind. Iranian law does not recognize differing degrees of murder, such as intentional murder versus accidental killing. All killings are considered intentional murder. Allegedly, Mehdi accidentally killed someone in a vehicle crash. The family of the victim is then permitted to choose between qisas, receiving a cash payment, or extending forgiveness. State officials and the media have not yet reported the execution.
On Sunday, August 6, 2023, 35-year-old Jabar Moslemi was executed in Qazvin Central Prison. He was convicted of murder and sentenced to qisas, that is retribution in kind, about three years ago. His execution has not been reported by state officials or the media.
On Sunday, August 6, 2023, an unnamed man was executed in Dezful Prison. He was likely executed by hanging. He was convicted of moharebeh and efsad-fil-arz through armed robbery with a weapon. He stole from several women at multiple locations, including hairdressers, gyms, and Quran schools with weapons including knives and machetes.
On Monday, August 7, 2023, Abdolghafar Shahiki, a Baluch ethnic minority, and an unidentified Afghan man were executed at Kerman Central Prison. Both men were convicted and sentenced to death on drug-related charges. Neither execution has been reported by state officials or the media.
Singapore
On Saturday, August 5, 2023, a 22-year-old Malaysian man was arrested after drugs were discovered in his vehicle at a security checkpoint. The drugs were hidden in a sack in the trunk of the car. The amount of drugs was well over the minimum required for prosecutors to seek a death sentence for drug trafficking. If convicted, the man could be sentenced to death.
United States of America
On Thursday, August 3, 2023, a Texas jury found 31-year-old Facundo Chavez guilty of murdering El Paso County deputy Peter Herrera during a traffic stop in 2019. The jury will now decide if Chavez will be sentenced to life in prison or given a death sentence. Chavez testified that he beat and shot Deputy Herrera because Chavez's girlfriend, Arlene Pina, complained that Herrera previously harassed her. Arlene was also charged in Deputy Herrera's death, however, she was spared capital charges after she reached a plea agreement. In exchange for pleading guilty to manslaughter, she was sentenced to 15 years in prison.
A Nebraska death row inmate, Aubrey Trail, has asked the state to set an execution date. In the request, it was stated that Trail no longer wishes to further litigate the case. Trail is convicted of murdering 24-year-old Sydney Loofe in 2017. During his 2021 trial, Trail alleged that Loofe was unintentionally killed while engaged in a sadomasochistic consensual sex act after failing to recruit her into his cult. Bailey Boswell was tried as Trail's coconspirator. She was sentenced to life in prison in 2021.
Last week, the Louisiana Board of Pardons and Committee on Parole denied all the clemency applications from 56 of the 57 death row inmates in the state. The Louisiana governor can only grant clemency if recommended by the Board, however, the Board claimed the petitions were not eligible for consideration. Now Governor John Bel Edwards has asked that the Board review the petitions. Governor Edwards is coming to the end of his term and recently announced his opposition to capital punishment. Some, such as the Louisiana Attorney General, have accused the governor of attempting to "circumvent the established legal process."
For more information regarding how your financial support can help, please click here.