DANIEL 7-12: DAY 230 JOURNEY THROUGH THE BIBLE IN A YEAR
August 18, 2023
DANIEL 7-12
DAY 230 JOURNEY THROUGH THE BIBLE IN A YEAR
Click here for the reading
Focus Verses For Today: Daniel 9:17-19
Today we conclude our journey through the book of Daniel. The last six chapters are prophetic. The Lord is revealing to Daniel what is to come from Daniel's present time to the end of the ages.
Ask the Lord to reveal the meaning of Daniel 7-12 to you. Read Daniel 7-12. Let's journey!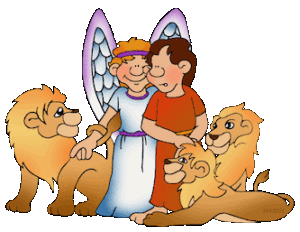 Daniel 7-12: Today's reading is a revelation of the Lord, to Daniel, of the future history of the world. It is much more than good versus evil. It is the story of sin decimating a world and peoples unable or unwilling to look beneath the surface to see, not necessarily understand, but to see, to see the spiritual warfare being waged for our souls. (Daniel 7:1-12:13)
Our focus verses for today:
17 "Now, our God, hear the prayers and petitions of your servant. For your sake, Lord, look with favor on your desolate sanctuary. 18 Give ear, our God, and hear; open your eyes and see the desolation of the city that bears your Name. We do not make requests of you because we are righteous, but because of your great mercy. 19 Lord, listen! Lord, forgive! Lord, hear and act! For your sake, my God, do not delay, because your city and your people bear your Name."
(Daniel 9:17-19. NIV)
Daniel knew who he was. Daniel knew who the people of Israel were. More importantly, Daniel knew God. Daniel knew God! Daniel asked for mercy for himself and a people who had broken God's law. Daniel asked for forgiveness. After reading Daniel 7-12 we know that Daniel didn't understand. What we know is that Daniel knew God. Daniel knew God is always truthful. Some of the prophecies (future events) that Daniel wrote about came to pass. Some are still coming. Daniel never wavered, Daniel knew.

Godspeace!
For more information regarding how your financial support can help, please click here.