PROVERBS 19: DAY 236 JOURNEY THROUGH THE BIBLE IN A YEAR
August 24, 2023
PROVERBS 19
DAY 236 JOURNEY THROUGH THE BIBLE IN A YEAR
Click here for the reading
Focus Verse For Today: Proverbs 19:18
Our journey today through the book of Proverbs focuses on chapter 19.
Ask the Lord for His understanding of Proverbs 19. Read Proverbs 19. Let's journey!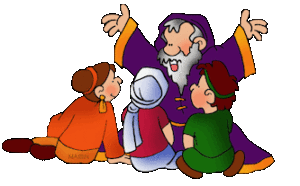 Proverbs 19: Like the other Proverbs, Proverbs 19, is a series of verses contrasting wisdom with folly. (Proverbs 19:1-29)
Our focus verse for today:
Discipline your children, for in that there is hope;
    do not be a willing party to their death.
(Proverbs 19:18, NIV)
This is a sobering proverb. A parent is not only to instruct their children on how to live a life pleasing to God, but they are to correct them when they stray from the straight and narrow. In God's order: the parent, not a school teacher, is responsible for raising children to know God's moral code. It is a responsibility that cannot be delegated. It is the sole responsibility of the parent. Please take notice of the second part of the focus verse. Failure to discipline your children, instruct them in the ways of the Lord, may result in their eternal death, which parents who fail to instruct, direct, guide, and discipline, are party to according to the Lord. You may want to be your child's friend – the Lord wants you to be their parent.
Godspeace!
For more information regarding how your financial support can help, please click here.