PSALMS 99-101: DAY 235 JOURNEY THROUGH THE BIBLE IN A YEAR
August 23, 2023
PSALMS 99-101
DAY 235 JOURNEY THROUGH THE BIBLE IN A YEAR
Click here for the reading
Focus Verse For Today: Psalm 99:8
Our journey today takes us through the book of Psalms 99-101.
Ask the Lord for His understanding of Psalms 99-101. Read Psalms 99-101. Let's journey!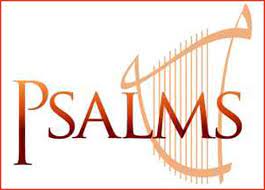 Psalms 99-101: These Psalms express that God reigns in justice. The Psalmist expresses praise to God for His justice, corrections, and forgiveness. (Psalms 99:1–101:8)
Our focus verse for today:
Lord our God,
    you answered them;
you were to Israel a forgiving God,
    though you punished their misdeeds.
(Psalm 99:8, NIV)
The Psalmist acknowledges that although God has forgiven Israel for their misdeeds (sin), He also punished them for their misdeeds. There is no escape from God's love or God's punishment for our sin. God does not hold a grudge. God acts judiciously in dealing with our sin. God also grants forgiveness to those who genuinely seek forgiveness. God's forgiveness is not conditional. It is complete. Once forgiveness is granted the sinner – the sinner's standing before God is completely and unconditionally forgiven. It is forgotten.
Godspeace!
For more information regarding how your financial support can help, please click here.