2 TIMOTHY 1-2: DAY 239 JOURNEY THROUGH THE BIBLE IN A YEAR
August 27, 2023
2 TIMOTHY 1-2
DAY 239 JOURNEY THROUGH THE BIBLE IN A YEAR
Click here for the reading
Focus Verse For Today: 2 Timothy 2:22
Our journey today takes us to the second letter the Apostle Paul wrote to Timothy. It is a letter of encouragement, caution, and direction.
Ask the Lord to reveal His true meaning of 2 Timothy 1-2 to you. Read 2 Timothy 1-2. Let's journey!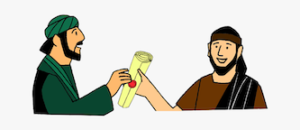 2 Timothy 1-2: Paul writes to warn, instruct, and encourage the newly installed pastor of the church at Ephesus, Timothy. Paul encourages Timothy to continue to grow in his faith. Warns him to be leery of false teachers who have begun to challenge the church, and directs him to approach with a loving spirit, to avoid trivial disputes, and to put the kibosh to gossip. (2 Timothy 1:1-2:26, NIV)
Our focus verse for today:
22 Flee the evil desires of youth and pursue righteousness, faith, love and peace, along with those who call on the Lord out of a pure heart.
(2 Timothy 2:22, NIV)
Flee means to make haste to get away. It begs the question: What am I doing here? There was a pastor, who dubbed himself the Chaplain of Bourbon Street, in New Orleans, Louisiana. He chose to confront sin rather than flee from it, as God directed. He did things his way. He fell prey to temptation. He eventually engaged in the sin he so vigorously opposed. Fortunately, God is a forgiving God, and the pastor returned to the flock. Did he ever wonder how God would have used him if he had completely surrendered to God? Was the allure of his ministry the evil desires of his youth? Only he knows that. This true story could have ended with man forsaking God, forever trading his place in the Lamb's Book of Life for a destiny with Satan. Flee sin, it is what God directs us to do.
Godspeace!
For more information regarding how your financial support can help, please click here.