ACTS 5-6: DAY 287 JOURNEY THROUGH THE BIBLE IN A YEAR
October 14, 2023
ACTS 5-6
DAY 287 JOURNEY THROUGH THE BIBLE IN A YEAR
Click here for the reading
Focus Verses For Today: Acts 5:41-42
Today, we continue our journey through the book of Acts, looking at some of the problems the early church faced.
Ask the Lord for His understanding of Acts 5-6. Read Acts 5-6. Let's journey!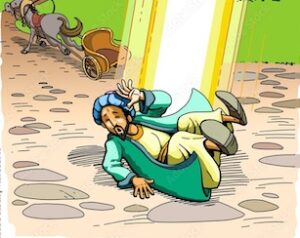 Acts 5-6: We start our reading by seeing the results of sin. It was important that sin not be overlooked, or allowed to flourish, as it would grow and corrupt the church. Word of the apostles spread, with mixed results. As the early church continued its rapid growth, more problems began to arise and the apostle realized that they could not handle every problem personally, without sacrificing their ministry. Additional leadership roles within the church are established. False accusations are made. (Acts 5:1-6:15)
Our focus verses for today:
41 The apostles left the Sanhedrin, rejoicing because they had been counted worthy of suffering disgrace for the Name. 42 Day after day, in the temple courts and from house to house, they never stopped teaching and proclaiming the good news that Jesus is the Messiah.
(Acts 5:41-42, NIV)
A portion of scripture that many people like to ignore is that being a follower of Christ does not guarantee a person an easy life. To stand against a world that does not believe or follow Christ is to lead to a life of struggles. How do you stand up to those struggles? Do you keep separate lives, hide your faith, so that you will not face persecution? Do you rejoice for being worthy of suffering for Christ?
Godspeace!
For more information regarding how your financial support can help, please click here.