ACTS 7-8: DAY 294 JOURNEY THROUGH THE BIBLE IN A YEAR
October 21, 2023
ACTS 7-8
DAY 294 JOURNEY THROUGH THE BIBLE IN A YEAR
Click here for the reading
Focus Verses For Today: Acts 7:59-60
Today, we continue our journey through the book of Acts, with a look at Stephen and Philip.
Ask the Lord for His understanding of Acts 7-8. Read Acts 7-8. Let's journey!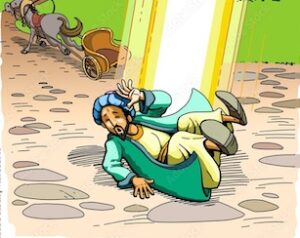 Acts 7-8: Stephen uses his words to attempt and show God's plan to those who seek to persecute him. He further charged that those whose responsibility it is to keep the law had failed. This enraged them and Stephen was killed. Saul is first introduced. Stephen's death shocked the church and led to persecution of the church. In response, some left Jerusalem, like Philip, and traveled, sharing the good news of Jesus Christ. Philip goes to Samaria, where he previously had success, and was later joined by Peter and John. Philip encounters a magician, who attempts to buy God's gifts. Peter recognized the danger for what it was; Satan attempting to stop the spreading of the church. Philip went where the Lord directed and was blessed for his efforts. (Acts 7:1-8:40)
Our focus verses for today:
59 While they were stoning him, Stephen prayed, "Lord Jesus, receive my spirit." 60 Then he fell on his knees and cried out, "Lord, do not hold this sin against them." When he had said this, he fell asleep.
(Acts 7:59-60, NIV)
Stephen truly had a heart for the Lord and understood the importance of forgiveness. His death, his final words, echo those uttered by Jesus Christ as He was about to perish. Forgiveness is hard! Can you imagine being in Stephen's position? Would you be able to offer forgiveness? Reflect on your life. Who do you need to forgive? Do so! And set your heart right with the Lord!
Godspeace!
For more information regarding how your financial support can help, please click here.