International Death Penalty News 2020, Issue 27: Afghanistan, Belarus, China, Egypt, Iran, Thailand, Tunisia, United States of America
July 3, 2020
IDPN 2020 Issue 27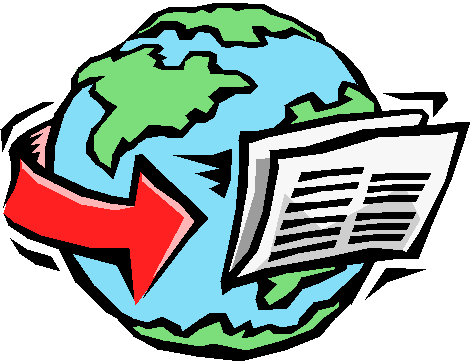 Afghanistan: Taliban militants killed two young men by hanging after they shaved their beards. The Shahin military corps has spoken out against the killing, saying that the death penalty is not the proper penalty for shaving a beard, in accordance with Islamic law. The hanging was carried out in public.
Belarus: In 2019, Viktar Skrundzik, together with Valyantsin Bushnin and Vitaly Metezh, burned several pensioners alive and stole their money. Allegedly, the men were drunk at the time of the crime. Skrundzik was sentenced to death in February 2020. Now, a court has overturned his sentence, without specifying the reason. The case will be sent to another court for review.
China: Lin Shanju and Li Zhiping have been executed after they were convicted of dealing thousands of grams of heroin and crystal meth in the southern province of Hainan. Four other drug dealers were also convicted and sentenced to death. Dozens of drug traffickers have been sentenced over the past few weeks, as June is National Drug Control Publicity Month in China. Lin and Li were first convicted in April 2017. They were executed after their sentence was upheld.
Egypt: Abdel-Rahim al-Mosmari was executed by hanging at a prison in Cairo on Saturday, June 27, 2020. al-Mosmari, a Libyan militant, was convicted of plotting a deadly attack that killed at least 16 police officers in October 2017. He was arrested a month after the attack and sentenced to death in November 2019. Fifteen others were also convicted for their parts in the attack. They received sentences of life in prison. Seventeen others received various prison terms.
A former monk has had his death sentence upheld for the murder of Bishop Anba Epiphanius, an abbot at St. Macarius Monastery, during the night of July 29, 2018. A second monk was also involved in the murder and sentenced to life in prison. Allegedly, the two were monks at the time of the murder and led a rebel faction inside the monastery in an attempt to undermine the Bishop's authority.
The Court of Cassation has upheld the death penalty for three men convicted on terrorism related charges in 2014. The three men were convicted of running a terrorist group, attacking police and army personnel and institutions, and targeting government facilities and Christian places of worship. In the same case, four others were sentenced to life in prison, and seven others were given 15 year prison terms.
Iran: Eight individuals have been sentenced to death for protesting and "spreading corruption on earth," during protest in November 2019. These sentences mirrors an earlier sentenced for three others who were convicted on the same charges. Some have alleged that these accusations and sentences have been done for political reasons.
Prosecutors in Iran are calling for the arrest of US President Donald Trump, and 36 other political and military officials who helped carry out the strike that resulted in the death of General Qasem Soleimani. Iran has asked Interpol for help with carrying out the arrests. Interpol, with confirming they had received a request from Iran, stated that such a request would not be considered as it goes against the organization's constitution. General Soleimani was killed during a drone strike at Baghdad International Airport and was considered one of the top terrorists in the world.
On Tuesday, June 30, 2020, Mohammad Aziz Mahmoudi was executed by hangin at Sanandaj Central Prison, according to Iran Human Rights. He was convicted of murdering Diako Karimi approximately two years ago during an honor dispute. Mahmoudi was sentenced to qisas or retribution.
Ruhollah Zam, a journalist, has been sentenced to death for fueling anti-government protests in 2017. Ruhollah was convicted of corruption on earth, a charge that is usually associated with crimes that go against the Iranian government. Ruhollah was arrested last year when he returned to the nation, after residing in France.
Thailand: The Bangkok Criminal Court has commuted the death sentence of Xaysana "Mr. X" Keopimpha to life in prison. The Laotian drug lord was convicted of smuggling over one million methamphetamine pills into Thailand. He was initially sentenced to death, however, his death sentence was commuted due to his cooperation with the court.
Tunisia: The death penalty in the nation has been under a moratorium since 1991, however, courts have not stopped issuing capital punishments as the death penalty has not official been removed from the nation's law books. In 2019, 47 people were sentenced to death. There are at least 95 people on death row in the nation, including three women.
United States of America: The 6th Circuit Court of Appeals has rejected a request from Ohio death row inmate Romell Broom. Ohio had previously attempted to carry out Romell's execution in 2009, but after at least 18 attempts to locate a vein, the execution was called off. Romell argued that a second attempt to try and execute him would constitute cruel and unusual punishment, a violation of his 8th Amendment rights. He had previously argued that a second attempt to execute him would constitute double jeopardy. That request has been rejected by the Ohio Supreme Court. Following his rejected by the 6th Circuit Court of Appeals, Romell has reportedly appealed to the Supreme Court of the United States. Romell is convicted of the rape and murder of 14-year-old Tryna Middleton in Cleveland, Ohio, on September 21, 1984.
Patrick Crusius is accused of murdering 23 people, and injuring over 23 others, during a mass shooting at a Walmart in El Paso, Texas, in August 2019. Now, new charges have been filed against him, as one of the injured victims, 36-year-old Guillermo "Memo" Garcia, has passed away due to complications from the injuries he received during the shooting. Additionally, Patrick has also been charged with hate crimes. He has been charged federally and in Texas.
On September 15, 1963, a bomb went off at at the 16ht St Baptist church in Alabama, killing four young Black girls, 11-year-old Denis McNair, 14-year-old Addie Mae Collins, 14-year-old Cynthia Wesley, and 14-year-old Carole Robertson. A fifth girl, Sarah Collins, the younger sister of Addie Collins, was also present. She was injured, losing an eye and glass fragments remained in her body for several decades. For 14 years, no one was charged with the murders. Eventually, in 1977, Robert Chambliss was the first of three to be arrested and convicted of planting the bomb, as a member of the Ku Klux Klan. Over 20 years later, two other former Klansmen were arrested and charged, Thomas Edwin Blanton, Jr., and Bobby Frank Cherry in 2002. Robert Chambliss was given multiple terms of life imprisonment. He died while imprisoned on October 29, 1985. Thomas and Bobby were each given a life sentence. Bobby died on November 18, 2004. Thomas died on June 26, 2020.
Twenty-nine-year-old Hernan Rodriguez has been sentenced to death in California for the murder of two his co-workers during their lunch break in an orchard in Dinuba on May 20, 2015. While gathered together to heat up food, Rodriguez walked up to the group and fired seven shots, hitting three people. One man died instantly after being hit in the head. A second man was taken the hospital, where he lost all brain activity and was eventually taken off life support. A third man had to undergo multiple surgeries, but survived. Rodriguez was arrested shortly after the shooting.
The Supreme Court of the United States has announced that it will not take a lawsuit by four federal death row inmates. The appeal was challenging the federal death penalty protocols. When the federal government first started scheduling federal executions in 2019, a new execution protocol was established: a single drug lethal injection for all federal executions. The appeal argued that the new protocol did not abide by the Federal Death Penalty Act of 1994, which establishes that the federal government must comply with the execution protocol of the state in which they were tried. The federal government argued that they were following the act by using lethal injection. Lawyers for the inmates argued that because the drug was different and not being considered on a state-by-state basis, the government was not following the protocol. This appeal had previously halted four federal executions scheduled in late 2019, and early 2020. This decision by the Supreme Court of the United States means that this issue will not prevent the federal government from carrying out executions.
The attorney for Lesley Renay Moreno Fernandez has filed a motion asking the courts to declare the death penalty in Texas unconstitutional. Lesley is facing capital murder charges for the death of 21-month-old Nathan Quezada, who died due to trauma, in March 2018. The attorney for the state announced last year that they intended to seek the death penalty for Lesley.
Richard Stitely was found dead inside his death row cell at San Quentin State Prison on Wednesday, June 24, 2020, in California. It has now been confirmed that following his death 71-year-old Richard tested positive for the coronavirus, however, an investigation is still underway as to his cause of the death. Over 1,000 prisoners, and 89 employees, at San Quentin State Prison have also tested positive for COVID-19. Richard had refused to be tested prior to his death. Richard is convicted of the rape and murder of 47-year-old Carol Unger on January 19, 1990. He was sentenced to death two years later.
In 2007, Kareem Johnson was sentenced to death in Pennsylvania for the murder of Walter Smith outside a North Philadelphia nightclub. The key piece evidence against him was a hat that he had been wearing. The prosecution argued that the hat contained DNA evidence from both men: sweat from Johnson and blood splatter from Walter. It has since been determined that the DNA evidence was misinterpreted. There were two different colored hats in the case; one containing sweat DNA from Johnson that Johnson was wearing, and one containing blood DNA from Walter that Walter had been wearing. Neither hat had DNA from both men. Although the mistake was unintentional, the Pennsylvania Supreme Court ruled in May that Johnson could not be retried for the crime. Now, the Philadelphia Court of Common Pleas has formally dismissed all capital charges against Johnson. Johnson remains in prison, however, serving a life sentence for the February 2004 murder of 10-year-old Faheem Thomas-Childs. Faheem was hit by a stray bullet during a gun battle outside of his school. A crossing guards was also injured in the shooting.
Joseph S. Cordova, a death row inmate in California, was found unresponsive in his cell at San Quentin Prison on Wednesday, July 1, 2020. He was pronounced dead a short time later. Jospeh was 76 years of age. He was convicted and sentenced to death in 2007, for the rape and murder of an 8-year-old Cannie Bullock from San Pablo, California on August 25, 1979. The case remained cold for several decades until Joseph's DNA from a sexual assault case in Colorado was matched to the DNA in the California case. Joseph's cause of death is under investigation, however no trauma was immediately evident.
For more information regarding how your financial support can help, please click here.