International Death Penalty News 2020, Issue 28: China, Iran, Indonesia, Japan, United States of America, Vietnam
July 10, 2020
IDPN 2020 Issue 28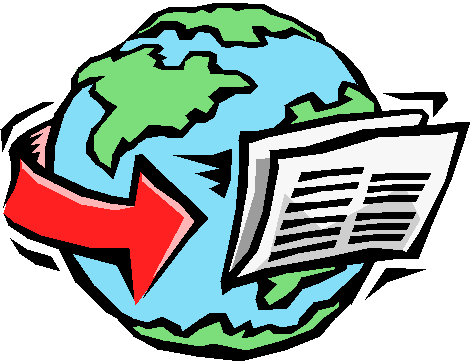 China: Twenty-four-year-old Ma Jianguo was executed on Thursday, July 2, 2020. He was convicted of stabbing two officials, killing them, at a coronavirus travel checkpoint in Yunnan in February. Jianguo was driving with friends when they encountered the barricade, and attempted to removed it. This sparked a dispute with the officials manning the barricade, ultimately resulting in Jianguo drawing a knife and killing two of the officials. Jianguo's execution was the first execution for an epidemic-related offense.
Iran: On Tuesday, July 1, 2020, a Baloch man, Vahid Mirbaloch-Zehi, was executed by hanging at Iranshahr Prison. Vahid was sentenced to death as retribution for premeditated murder, however there is a lack of distinction in the Iranian legal code between murder and manslaughter, and the intent of the crime not being considered.
On Saturday, July 4, 2020, 32-year-old Ahmad F. was executed by hanging at Mashhad Central Prison. Ahmad was sentenced to retribution after being convicting of shooting a fellow villager, Mehdi Kh, in the head during a dispute in 2015.
On Wednesday, July 8, 2020, 55-year-old Mortaza Jamali was executed by hanging in Valkalibad prison in Mashhad. According to Amnesty International, he was executed for repeated convictions of drinking alcohol. He was also convicted of driving without a license.
Indonesia: French retiree, 65-year-old Francois Camille Abello, could face execution after his arrest, during which two underage girls were found in his hotel room. Police have also discovered videos on his computer that document hundreds of encounters with children between the ages of 10 and 17. The videos allegedly show sexual encounters with children, and children being beaten if they refused to consent to sexual encounters. If convicted under Indonesia's child protection laws, Abello could face life in prison on capital punishment.
An Indonesian maid, working in Saudi Arabia, has been spared from execution after bloody money was paid to the family of the victim. The maid, Etty binti Toyib, was convicted in the 2001 poisoning of her Saudi employer Faisal al-Ghamdi. Etty has denied that she is responsible for the murder. Although Etty has been returned to Indonesia, she must spend two weeks at a quarantine facility before returning to her home.
Japan: Beginning in April 2022, the nation's age of majority, or the age at which one is considered a legal adult, will be reduced from 20 to 18. In large part, the lowering of the age is to provide more privileges for younger people, such as the ability to vote, own a passport, and apply for a credit, but the lowering of the age of majority will also affect the criminal justice system. Currently minors are protected from having their identities revealed by the mass media in the event of a crime, until the age of 20. In following with the new law, the age of protection will also be lowered, with those over 18 being considered adults.
United States of America: On Wednesday, July 8, 2020, Billy Wardlow was executed by the state of Texas It was the first Texas execution since the coronavirus pandemic began. Forty-five-year-old Billy was executed for the murder of 82-year-old Carl Cole in Cason, Texas, on June 14, 1993.
Clifford Bolden was sentenced to death on July 1991, for the murder of and robbery of 46-year-old Michael Pedersen, on September 9, 1986, in San Francisco, California. Now, in exchange for agreeing to forfeit federal and state appeals, San Francisco District Attorney Chesa Boudin has announced that Clifford's sentence will be reduced to life in prison. He will eventually be eligible for parole.
Manuel Machado Alvarez, a death row inmate in California, has died at an outside hospital on Friday, July 3, 2020. He was 59 years of age. Manuel was convicted and sentenced to death for the May 7, 1987, murder and robbery of Allan Birkman. Manuel was also charged and convicted of the theft of Edwin Glidewell's 1975 Camaro, the rape of Sandra Stramaglia, and the robbery of Greta Slattern, for which he received a total of 18 years and 8 months in prison. While Manuel's official cause of death has not yet been reported, it appears that died from complications related to COVID-19.
Scott Thomas Erskine, a death row inmate in California, has died, on July 3, 2020, at a hospital outside San Quentin State Prison, where he was being held. He was 57 years of age. It is reported that Scott died due to complications related to COVID-19. Scott was convicted and sentenced to death on September 1, 2004, for the molestation, torture, and murder of 13-year-old Charlie Keever and 9-year-old Jonathan Sellers on March 27, 1993, in South Bay, California. Scott also had a history of sexual crimes and was serving a 70-year prison sentenced for rape when he was connected through DNA to the boys' murders. Scott also pled guilty to a 1989 murder in Florida.
On Saturday, July 4, 2020, Dewayne Michael Carey, a death row inmate in California, has died while awaiting an execution date. He was 59 years of age. Dewayne was convicted and sentenced to death on December 16, 1996, for the April 19, 1995, murder of Ernestine Campbell in her home in Harbor City. The house had also been robbed. Dewayne's cause of death is still being investigated, however he had several symptoms of the coronavirus and is thought to have died from complications related to the virus. He was at a hospital outside of the prison at the time of his death.
On Wednesday, July 8, 2020, David John Reed, a death row inmate in California, died while being treated for the coronavirus at a hospital outside the prison where he was being held. David was 60 years of age. He was convicted of the March 9, 2004, murder of 34-year-old Ricky Mosley in Palm Springs, California, in what prosecutors argued was a racially motivated crime, as David had some tattoos associated with white supremacy. Prosecutors also argued that David killed to other men, however he was never charged for those murders due to lack of physical evidence.
Prosectors in South Dakota are seeking the death sentence against 20-year-old Amir Hasan Beaudion Jr., who is accused of murdering 20-year-old Pasqalina Esen Badi. Amir was observed by security cameras following Pasqalina after she got off work at a Walmart, and driving away in her vehicle with her. Pasqalina's body was discovered the following day in Lincoln County.
Vietnam: Thirty-two-year-old Pham Thi Thien Ha has been sentenced to death for the murder of two men, 52-year-old Tran Duc Linh, and 27-year-old Tran Tri Thanh. After murdering the men in May 2019, their bodies were dumped into tanks of concrete. Three other women were also charged in relation to the crime. Ha's mother, 67-year-old Trinh Thi Hong Hoa received a 13 year prison sentence. Forty-one-year-old Nguyen Ngoc Tam Huyen received a 19 year prison sentence, and 30-year-old Le Ngoc Phuong Thao received a 22 year prison sentence.
For more information regarding how your financial support can help, please click here.