International Death Penalty News 2021, Issue 21: Iran, Kuwait, Malawi, North Korea, United States of America, Zambia
May 21, 2021
IDPN 2021 Issue 21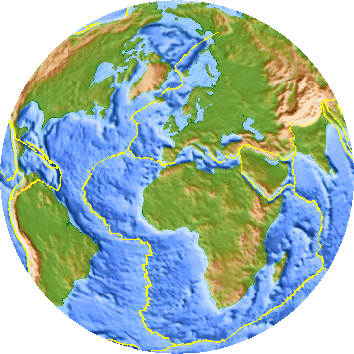 Iran: On Saturday, May 15, 2021, Alimorad Zabeiei was executed by hanging at Qazvin Central Prison. He was convicted on drug related charges and worked as a blacksmith prior to his arrest. Alimorad's execution has not been reported by the official state media.
On Sunday, May 16, 2021, Jamal Mohammadi was executed by hanging at Ilam Central Prison. Jamal was convicted of murdering a superior during his compulsory military service. He was sentenced to qisas, that is, retribution in kind. Jamal alleged that the man he murdered had been bullying him and the murder occurred during an argument. The family of the deceased refused to offer forgiveness and spare Jamal from execution.
On Sunday, May 16, 2021, Amir Bayati was executed by hanging at Shiraz Central Prison. Amir was convicted of murder and sentenced to qisas, that is retribution in kind. Amir killed the man while the two were having an argument. This execution has not been reported by the official state media.
On Sunday, May 16, 2021, 25-year-old Behzad Adl was executed at Shiraz Central Prison. He was convicted of rape, kidnapping, and making obscene videos, and hanged three times. He confessed to his crimes, although he later recanted his confession, claimed he had been tortured into making it. Behzad's execution has not been reported by the official state media.
On Wednesday, May 19, 2021, 31-year-old Ghassem was executed by hanging in Mashhad Central Prison. Ghassem was convicted of multiple rapes, including a 14-year-old boy and a 15-year-old girl, and kidnapping a nine-year-old foreign child.
Kuwait: The death penalty is being pursued against a man accused of murdering Farah Akbar, in front of her daughter during the holy month of Ramadan. The unnamed man is accused of kidnapping and murder, charges which he denies. The man claims he works in Army Intelligence and studies psychology. Prosecutors are pursuing the death penalty.
Malawi: The nation's Supreme Court has ruled that the death penalty is unconstitutional and in violation of international human rights standards, thereby abolishing it in Malawi. Malawi is the 22nd nation in sub-Saharan Africa to abolish capital punishment.
North Korea: Two North Koreans that crossed into South Korea in 2019, were returned to North Korea, where they have allegedly been executed. The two men were described as "heinous criminal" who had committed serious, non-political crimes, including murder. The two men are believed to have been executed by beheading approximately two months after they were returned and imprisoned. The execution was not public.
United States of America: On Wednesday, May 19, 2021, Quintin Jones was executed by the state of Texas. He was pronounced dead at 6:40 pm local time, inside the Walls Unit execution chamber at the Huntsville State Penitentiary in Huntsville, Texas. Quintin was convicted of murdering his 83-year-old aunt, Berthena Bryant, on September 11, 1999.
Twenty-five-year-old Tianna Robinson is accused of beating, strangling, and killing her four-year-old daughter, Nahla Miller, in Ohio. If convicted, Tianna could be sentenced to death. Nahla spent several days on life support at a children's hospital, before being taken off life support and succumbing to her injuries on April 21, 2021. It is thought that Nahla had been being abused for months prior to her death. Executions in Ohio have been on hold since 2019, when Governor Mike DeWine halted all executions in the state. Ohio's last execution occurred in 2018.
Stebe Sisolak, governor of Nevada, has announced that there is "no path forward" on abolishing capital punishment in the state. Governor Sisolak had previously announced that he was opposed to a complete abolition of capital punishment, stating he believed there were times when capital punishment is appropriate. This announcement signals the end of a bill that was attempting to make its way through the legislature to abolish capital punishment.
Weldon Ralph Petty, Jr., a former prosecutor in the case against Texas death row inmate Clinton Young, has surrendered his law license in order to avoid disciplinary action from the Texas Supreme Court. While a prosecutor, Weldon also worked as a judges' clerk in over 350 cases, dozens of which he was also prosecuting, a gross violation of defendants right to a fair trial and an example of prosecutorial misconduct. Prosecutors are barred from privately communicating with judges about legal matters, even indirectly related to their cases. Additionally, judges' clerks are not allowed to disclosing internal reviews to prosecutors or defense attorneys. Weldon's simultaneous work as a prosecutor and judges' clerk violated both. In the case of Clinton, Weldon was serving as prosecutor while also working for the judge presiding over the case. Due to Weldon's misconduct, Clinton's death sentence could be overturned.
In 1998, Adam Davis was sentenced to death for the murder of Vicki Robinson, his girlfriend's mother, in Tampa Bay, Florida. Now, a new court ruling will have him serving life in prison, without the possibility of parole. Adam appealed his death sentence under the 2016 Hurst v. Florida decision, and his death sentence was vacated in 2017, as his jury was spilt 7-5 in favor of Adam receiving the death sentence. Instead of seeking a new sentencing trial, prosecutors agreed with giving Adam a life sentence.
Richard Flowers, a death row inmate in Alabama, will be resentenced to life in prison. On January 13, 2021, the United States District Court for the Middle District of Alabama ruled that Richard was "entitled to a new penalty phase trial." Instead of conducting a new trial, all parties in the case have reached an agreement in which Richard will be sentenced to life in prison, without the possibility of parole. As part of the agreement, Richard agreed to waive all further appeals. Richard is convicted of murdering Annie Addy in 1998. He had also previously been convicted of another murder, committing Annie's murder shortly after he was released from prison.
Leon Brown and his half-brother Henry Lee "Buddy" McCollum, were sentenced to death over 30 years ago for the 1983 rape and murder of 11-year-old Sabrina Buie in North Carolina. Leon and Henry were 19-year-old black teenagers, while Sabrina was a white girl. Over the last 10 years, more and more evidence has been forensically tested, revealing that Leon and Henry were not involved in the crime. Instead the DNA evidence points to another man, who is currently imprisoned for raping a woman just miles from where Sabrina was found. The teenage Leon and Henry were arrested shortly after the crime was discovered and both had signed confessions that were written by the police. However, both teenagers could barely read or write and attended special education classes prior to dropping out of school. Since their arrest, both men have maintained their innocence, claiming to not know what they were signing, believing that by signing, they would be allowed to leave the police station. A few years after being sentenced to death, the brothers were granted a retrial. Leon was again sentenced to death, however Henry was sentenced to life in prison. In 2014, a court ordered that Leon and Henry be set free, as evidence supported that the two men did not commit the crime. A year later, the men were granted pardons by Governor Pat McCrory. Since then, they have been pursuing a civil case against the law enforcement members that led to their wrongful imprisonment. Now, the brothers have been awarded a $75 million settlement by a jury for the decades they wrongfully spent behind bars. Each man was awarded one million dollars for each year in prison, as well as $13 million in punitive damages.
Zambia: Three people have been sentenced to death by hanging in two different cases. Thirty-two-year-old John Daka was sentenced to death for the murder of his mother, Faidess Phiri on June 21, 2019, at her home near the Zambia/Mozambique border. A 56-year-old woman, Joyce Nyasulu, and her 28-year-old daughter, Mainess Manda, have also been sentenced to death for the murder of their in-law, Felida Zimba, who was married to Joyce's son. Felida was murdered by the duo because they believed Shen was a prostitute.
For more information regarding how your financial support can help, please click here.