International Death Penalty News 2022, Issue 14: Indonesia, Iran, Myanmar, Nigeria, Saudi Arabia, Somalia, Turkey, United Arab Emirates, United States of America
International Death Penalty News 2022
Issue 14
Indonesia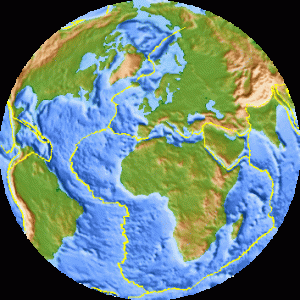 A court has sentenced Herry Wirawan to death for raping 13 school girls. Herry, the principal of the religious school the girls attended, was also accused of sexually grooming the teenagers. The girls were raped between 2016 and 2021, at an Islamic boarding school in Bandung, which is south of Jakarta. Nine of the girls became pregnant.
Iran
On Sunday, March 27, 2022, four men were executed in Arak Central Prison. They have been identified as 31-year-old Mohammad Najari, Hamid (Abolfazl) Goudarzinia, Feizollah Nourolahi, and Ahmad Nouri. All were convicted of drug-related offenses. The execution of these four men has not been announced by state officials on the domestic media.
Myanmar
A militia tribunal has given eight people death sentences under the Counter-Terrorism Law. The eight people are convicted of killing another person and of being involved in gun and explosive attacks on the police station and its forces in North Okkalapa Township. They were also accused of being associated with terrorist groups. Over 110 people have been sentenced to death under the Counter-Terrorism Law since the coup that overthrew the elected government over one year ago.
Nigeria
The Kano State High Court has sentenced Mubarak Bala to 24 years in prison. He pled guilty to 18 blasphemy charges. Bala was accused of creating social media posts that insulted the Prophet Muhammad and the Islam religion. Bala is a former Muslim who now identifies as an atheist and was arrested in April 2020. The charge of blasphemy carries a mandatory death sentence in the Islam nation, however, it is rarely imposed. Human rights groups oppose Bala's sentence.
Saudi Arabia
On Monday, March 28, 2022, the Saudi Ministry of the Interior announced that Islam Mohamed Mohamed Aboul Fotouh Mahmoud was executed. Mahmoud was an Egyptian national. He was convicted of luring two children and kidnapping, assaulting, torturing, and raping a girl.
Somalia
On Sunday, March 27, 2022, Mohamed Abdulkadir Muse was executed in Garowe. Muse, a member of the Puntland Maritime Police Force, was convicted of murdering Botan Mohamed Botan Awl. Botan was also a member of the Puntland Maritime Police Force. He was shot to death on September 30, 2021. Muse was sentenced to death on February 3, 2022.
Turkey
Prosecutors have asked that the trial against 26 Saudi nationals be suspended and transferred to Saudi Arabia. The 26 Saudi nationals, who are not in Turkish custody, are accused of murdering Washington Post columnist Jamal Khashoggi. Jamal was killed in October 2018 after entering the Saudi consulate in Istanbul, Turkey. He was seeking to obtain documents to allow him to marry. Jamal had been critical of the Saudi king in his writings. His body has never been found, however, it is suspected that he was killed and then dismembered inside the consulate. The request by the Turkish prosecutor has raised concerns that transferring the case to Saudi Arabia would enable the kingdom to cover up the crime. The Saudi chief public prosecutor's office requested the case be transferred from Turkey, and that the international warrants against the accused be lifted. Judges have not yet ruled on the request.
United Arab Emirates
Forty-three-year-old Fida Kiwan, an Israeli national, has been sentenced to death for possessing cocaine. Fida was arrested on March 21, 2021. Over one pound of cocaine was discovered in her apartment, which she claimed was not hers. Her lawyers have announced they plan to appeal the sentence. The United Arab Emirates and Israel signed a peace treaty, the "Abraham Accords" in 2020 and there are some concerns as to how this case could affect the relationship between the two nations. Israel's Foreign Ministry has confirmed they are working on the case.
United States of America
Prosecutors in Arizona will seek the death penalty for 25-year-old Mitchell Allen Mincks. Mincks is accused of murdering his 28-year-old girlfriend Elissa Landry and her 45-year-old stepfather David Batten in Arizona. He then attempted to cover up the crime by burying the bodies. In announcing their intent to pursue the death penalty, prosecutors announced several aggravating circumstances, including having more than one victim, the crime being carried out in "an especially heinous, cruel, or depraved manner," Mincks being on probation at the time of the crime, and that the crime was carried out to prevent the victims from testifying against him or cooperating with the authorities.
Prosecutors in Oklahoma intend to seek the death penalty against 38-year-old Keegan Kelley Harroz, a former defense attorney, and 40-year-old Barry Roland Titus, II. Barry was a former client and lover of Keegan before the two eventually married. Barry and Keegan are accused of murdering Barry's ex-girlfriend Tiffany Eichor and Tiffany's parents, Jack and Evelynn Chandler around September 7, 2019. Prosecutors allege that Barry wanted to kill Tiffany to avoid being prosecuted for domestic abuse, assault and battery, strangulation, and kidnapping. Barry had previously threatened the family.
Jury selection has begun in Florida for Nikolas Cruz, who is accused of killing 17 people at Marjory Stoneman Douglas High School in Parkland, Florida. Prosecutors plan to seek the death penalty for Cruz, who has pled guilty. It will be up to a 12 member jury panel to determine his sentence. In addition to the 12 members of the jury, six to eight alternates will also be selected. The sentencing proceedings are expected to take four to six months. The jury must be unanimous in its recommendation to sentence Cruz to death, otherwise, he will be sentenced to life in prison.
A jury in Tampa, Florida, has sentenced William Deparvine to two life sentences. In 2006, Deparvine was sentenced to death for murdering Richard and Karla Van Dusen on November 26, 2003. However, since the jury was not unanimous in recommending Deparvine be sentenced to death, he received a new sentencing trial after Florida law changed and the changes applied retroactively. Following his second sentencing hearing, a jury took three hours to decide he should be given a double life sentence.
For more information regarding how your financial support can help, please click here.