TFFCM Celebrates Black History Month: Heart Surgery with Dr. Daniel Williams
Heart Surgery with Dr. Daniel Williams
In the United States of America, the month of February is Black History Month. It is a time to remember the achievements of men and women of color made throughout the history of this country. From a time of slavery to a time of freedom that did not really feel all that free, to a movement that would change the nation forever, men and women of color have played key roles in making a better quality of life for all mankind.
Daniel Hale Williams was born on January 18, 1856, five years before the outbreak of the Civil War. His childhood began in Hollidaysburg, Pennsylvania, as the son and fifth of seven children of an African-American barber and a Scots-Irish, African American mother. Around the age of nine, Daniel's father died of tuberculosis and his mother, unable to support all the children, sent some to live with relatives.
But African-Americans were not to be deterred. In 1917, several African-American males attempted to become aerial observers, however, their request was rejected. For the next two decades, African-Americans advocated for the right to enlist and train as military aviators, with little success. In 1939, Congress finally passed a bill that designated funding for the training of African-American pilots, albeit in civilian flight schools. Per tradition, however, black men were trained separately from their white counterparts. One of these schools was at the Tuskegee University, a private, black university started by Booker T. Washington in the late 1800s, and located in Tuskegee, Alabama.
Daniel became an apprentice to a shoemaker in Baltimore, Maryland. He became unhappy and ran away to his mother, who had moved to Rockford, Illinois. Daniel eventually followed his father's footsteps, along with one of his five sisters, opening a barbershop in Edgerton, Wisconsin. Daniel discovered his true passion after a move to Janesville, Wisconsin. While in Janesville, Daniel became fascinated by the local physician!
At the age of 20, Daniel became an apprentice for Dr. Henry Palmer, a surgeon, and then began studying at Chicago Medical Center. Upon graduating, Dr. Daniel Williams went into private practice in Chicago, Illinois. He was one of four black doctors in the city at the time.
Much of Chicago, and elsewhere in the United States, was still segregated, including hospitals, which would often refuse to hire black doctors and nurses and refuse to treat black patients. Dr. Williams dreamed of a better world; a world where doctors and nurses could be trained regardless of skin color, a world where all patients would be treated the same.
Daniel worked to achieve his dream. Fresh out of medical school, he opened his own practice, serving men and women, black and white. He rose in reputation and prominence, eventually being appointed to the Illinois State Board of Health in 1889. Dr. Williams went on to found the Provident Hospital and Training School for nurses. It became the first hospital in the country that had a nursing and intern program that hired African Americans. Dr. Williams even once taught Charlie Mayo, who went on to help create the world-renowned Mayo Clinic!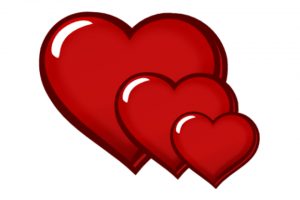 But Dr. Williams wasn't done making history yet! Cardiac surgery, while performed, was still uncommon, as much about the heart was unknown. It was not until World War II that heart-related surgery would make a drastic leap forward. But Dr. Williams couldn't wait that long.
On a hot summer night in 1893, James Cornish was in a fight at a local saloon, During the fight, he received a stab wound and was rushed to Provident Hospital. He had been stabbed near the heart. In any other hospital, James likely would have died, for by the time Dr. Williams could administer treatment, James had collapsed from blood loss and gone into shock.
Dr. Williams, being observed by six other doctors, decided to operate. Believed to be for the first time in history, a doctor entered the chest cavity and surgically explored the heart, saving his patient! The stab wound had damaged a mammary artery, which Daniel sutured, but then the doctor noticed a gash near the right coronary artery. Dr. Williams held together the edges of the palpitating wound, and, sewed the injury back together. It was a landmark operation, in less than ideal conditions, that brought great attention to the hospital and to Dr. Williams. James survived his nearly lethal injury, and walked out of the hospital 51 days later, living for 50 more years.
While this was his most momentous achievement, Daniel wasn't done yet!
In 1894, Daniel achieved the top medical post available to an African American, chief surgeon of Freedmen's Hospital in Washington DC. Upon arriving at the hospital, Daniel discovered that its condition was extremely poor, along with its reputation. Daniel completely reorganized the hospital and brought it up to then-modern standards. He built up a competent, biracial staff, giving many black doctors their first start. To change public perception of the hospital, Dr. Williams started hosting clinics during surgery, teaching and allowing the public to view the surgeries. Under his management, the hospital's image recovered and the mortality rate reached an unprecedented low!
In 1895, Daniel helped establish the National Medical Association, in opposition to the American Medical Association, which did not grant membership to African Americans. During this time, Daniel also met the president of the Tuskegee Institute, Booker T. Washington. Daniel eventually returned to Chicago and, in 1913, became the first African American inducted into the American College of Surgeons.
Dr. Daniel Williams continued to practice medicine until a stroke in 1926 left him physically unable to do so. Daniel later died on August 4, 1931, at the age of 75.
For more information regarding how your financial support can help, please click here.