International Death Penalty New 2022, Issue 49: Afghanistan, Belarus, Iran, Pakistan, North Korea, United States of America
International Death Penalty New 2022
Issue 49
Afghanistan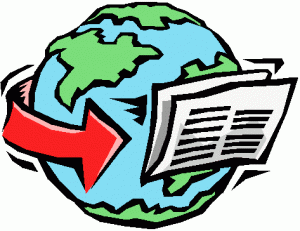 The first execution since the Taliban regained control of Afghanistan has been confirmed. The man, identified as Tajmir from Herat province was publicly executed for murdering another man. Tajmir was convicted of murdering Mustafa and stealing his motorcycle and phone.
Belarus
A bill has been proposed that would permit the death penalty for treasonous officials and soldiers. Additionally, it would make discrediting the army a criminal offense, which could result in up to four years in prison. Currently, the Russian ally permits capital punishment for murder and terrorism. Executions are usually carried out with a single shot to the back of the head.
Iran
On Monday, November 28, 2022, Turkzadeh was executed in Hamadan prison. He was convicted of murder. Executions are usually carried out by hanging.
On Wednesday, November 30, 2022, the Iranian Supreme Court upheld the death sentences of Hossein Ordukhanzadeh, Shahin Imani Mahmoudabad, Milad Ashrafi Atbatan, and Manouchehr Shahbandi Bejandi. They were executed four days later on Sunday, December 4, 2022. They were convicted of numerous crimes, including collaborating with Israel, kidnapping, and property destruction. Three others in the case were given lengthy prison sentences.
On Wednesday, November 30, 2022, Parviz Brahui was executed in Bandar Abbas prison. He was executed on drug-related charges. Parviz leaves behind two young children. His family was allegedly not informed before his execution.
On Saturday, December 3, 2022, an unnamed woman was executed in Dastgerd. She was convicted of murdering her father-in-law.
On Monday, December 5, 2022, five people were sentenced to death for killing Ruhollah Ajamian, a paramilitary volunteer affiliated with Iran's Islamic Revolutionary Guard. Eleven others received lengthy prison sentences for the November 12 crime, which occurred in Karaj, near Tehran.
On Thursday, December 8, 2022, the first execution of a protester was allegedly carried out. Mohsen Shekari was reportedly executed for crimes committed while participating in the ongoing protests against the government. Protests began following the death of a woman after she was arrested by the morality police. Hundreds have been killed during the protests and thousands of others have been arrested with at least a dozen being sentenced to death. Most are awaiting sentencing.
Pakistan
Arrests for individuals accused of blasphemy on social media have increased in recent weeks, with 62 people being detained. So far, 11 have been sentenced to death. None have been released on bail.
North Korea
Three teenagers have been executed in Hyesen city. The execution took place at an airfield and nearby residents were required to watch. Two were executed for watching and distributing South Korean movies. The third was accused of murdering his stepmother. They were executed by firing squad.
United States of America
On Thursday, December 8, 2022, Donald Middlebrooks was scheduled to be executed in Tennessee. His execution was stayed by Governor Bill Lee, who wants to ensure any operational failures within the Tennessee Department of Corrections are addressed before the state moves forward with carrying out executions again. Donald is convicted of murdering 14-year-old Kerrick Majors on April 26, 1987, in East Nashville, Tennessee. 
Prosecutors in Arizona are seeking the death penalty against 28-year-old Aaron Saucedo, who is accused of murdering nine people between August 2015 and July 2016. Saucedo was a bus driver in Phoenix. The 12 separate shootings occurred mostly in Latino neighborhoods in west Phoenix. Three others were also injured in the shootings. Saucedo waited for his victims to be sitting in the cars or standing outside their homes after dark. He was first scheduled to go to trial in 2019. However, coronavirus restrictions along with the complexity of the case have resulted in it being pushed back three times. It is currently scheduled to begin in February 2024.
Twenty-two-year-old Anderson Lee Aldrich is accused of murdering five people inside Club Q, an LGBT nightclub in Colorado Springs. He has been formally charged with murder, hate crimes, and assault. Twenty-two others were injured in the attack. No motive for the attack has yet been identified. While Colorado no longer has capital punishment, if convicted of federal hate crimes charges, Aldrich could face the federal death penalty.
Steven Lorenzo pleaded guilty to murdering Jason Galehouse and Michael Wachholtz in Tampa, Florida 19 years ago. Lorenzo admitted that he drugged, sexually tortured, and murdered both men. He also claimed that other people were involved in the crime. Lorenzo has requested he be sentenced to death. Lorenzo was convicted in federal court in 2005 of several sexual assaults, along with another man, Scott Schweickert. After that conviction, it took nearly 10 years for a murder case to be made, which could result in Lorenzo's death sentence. Schweickert has accepted a plea deal that includes testifying against Lorenzo. In exchange, Schweickert was sentenced to life in prison. The penalty phase of Lorenzo's case is scheduled to begin in February 2023.
On Wednesday, December 7, 2022, California death row inmate Richard Gonzales Samayoa was found unresponsive in his cell at the infirmary in San Quentin State Prison. He was pronounced dead at 1:13 am. Richards was 69 years of age and died of natural causes. Richard was convicted and sentenced to death on June 28, 1988. He was convicted of murdering his neighbor, Nelia Silva, and her two-year-old daughter Katherine on December 18, 1985.
In Harris County, Florida, Shelton Jones has been removed from death row after being resentenced to life in prison. Jones was convicted and sentenced to death for murdering Houston Police Sergeant Bruno Soboleski. Sgt. Soboleski was shot during a traffic stop on April 7, 1991, and died from his injuries on April 12, 1991. His death sentence was eventually overturned due to the jury being given improper instructions. While preparing for a retrial, Jones agreed to a plea deal. In exchange for agreeing to plead guilty to robbery with a deadly weapon charge he was not previously convicted of, he will not face the death penalty. Since the case involved the use of deadly weapons, Jones will not become eligible for parole.
For more information regarding how your financial support can help, please click here.