PSALMS 45-47: DAY 109 JOURNEY THROUGH THE BIBLE IN A YEAR
April 19, 2023
PSALMS 45-47
DAY 109 JOURNEY THROUGH THE BIBLE IN A YEAR
Click here for the reading
Focus Verses For Today: Psalm 46:1-3
Today we journey through three psalms written by the Sons of Korah, for the director of music. They are psalms of praise, rejoicing that the Lord is always present, Lord of all!
Pray for God's understanding of Psalms 45-47. Read Psalms 45-47. Let's journey!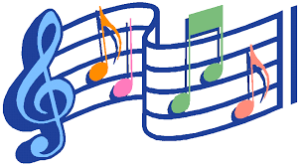 Psalms 45-47: This is not just any wedding story, it tells the story of Christ as the bridegroom and the church as the bride. No matter in what predicament we may find ourselves; Christ is our refuge. There are many things in life for which the Lord deserves praise. Praise God! (Psalms 45:1-47:9)
Our focus verses for today:
God is our refuge and strength,
    an ever-present help in trouble.
2 Therefore we will not fear, though the earth give way
    and the mountains fall into the heart of the sea,
3 though its waters roar and foam
    and the mountains quake with their surging.
(Psalm 46:1-3, NIV)
Life has its problems. Some people, who come to Christ, believe that becoming a Christian ends all problems – the Psalmist makes it clear that is not so. Christians, like non-believers, have problems. The difference is that the Christian has Jesus to accompany us through our problems. Is Christ your refuge?
Godspeace!
For more information regarding how your financial support can help, please click here.