PSALMS 87-89: DAY 207 JOURNEY THROUGH THE BIBLE IN A YEAR
July 26, 2023
PSALMS 87-89
DAY 207 JOURNEY THROUGH THE BIBLE IN A YEAR
Click here for the reading
Focus Verse For Today: Psalm 89:52
Our journey through Psalms 87-89 shows the psalmist dealing with despair.
Ask God to give you His understanding of Psalms 87-89. Read Psalms 87-89. Let's journey!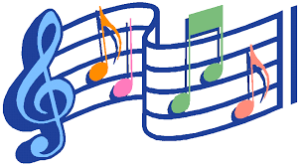 Psalms 87-89: Today's journey speaks to God's love of Jerusalem and looks to Christ's return to establish the throne of His kingdom, there long before Christ's birth, ministry, crucifixion, and resurrection had taken place. It also speaks of the feeling of abandonment Israel/Judah felt as the enemies of God struck them in battle eventually overtaking Israel/Judah. The psalmist knows that God, and God alone, has empowered their enemies to do this, as he pleads with God for restoration. (Psalms 87:1-89:52)
As Psalm 89 concludes, God has not granted restoration but the psalmist concludes with our focus verse for today:
Praise be to the Lord forever! Amen and Amen.
(Psalm 89:52, NIV)
As you read through Psalm 52, it is apparent that the psalmist knew God. He knew that Israel/Judah was enduring a time of punishment for forsaking God and His ways. The Psalmist declares that God's throne is established on righteousness and justice. More importantly, the psalmist continued to praise God because the psalmist knew that although Israel/Judah had forsaken their commitment to God that God would not forsake His word, His promise, to them. Times were hard and the psalmist stood firm in his confidence in God because he knew God.
Praise to the Lord forever! Amen and Amen!
(Psalm 89:52, NIV)
Godspeace!
For more information regarding how your financial support can help, please click here.