2 SAMUEL 10-14: DAY 129 JOURNEY THROUGH THE BIBLE IN A YEAR
May 9, 2023
2 SAMUEL 10-14
DAY 129 JOURNEY THROUGH THE BIBLE IN A YEAR
Click here for the reading
Focus Verses For Today: 2 Samuel 12:11-12
As we continue our journey through the kings of Israel, we continue looking at King David. King David had it all when having it all wasn't enough.
Ask the Lord for His meaning of 2 Samuel 10-14. Read 2 Samuel 10-14. Let's journey!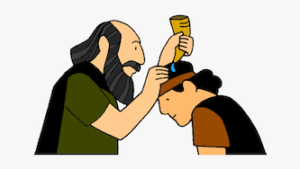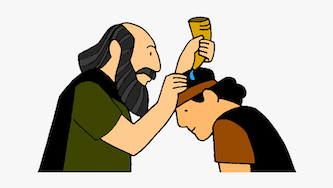 2 Samuel 10-14: Israel's military power was great and strong. David did not always go with his military, allowing him to succumb to temptation. King David committed adultery, which ultimately leads to the murder of a loyal and trusted soldier. The Lord's punishment for this sin was the loss of an illegitimate child, a nation constantly at war, and a dysfunctional family. It also shows the Lord's forgiveness. The first dysfunction of the curse appears when Amnon raped his half-sister Tamar, the sister of Absalom, who then kills Amnon to avenge the rape of his sister before going into exile for 3 years. With the help of Joab, King David allows Absalom to come home. (2 Samuel 10:1-14:33)
Our focus verses for today.
11 "This is what the Lord says: 'Out of your own household I am going to bring calamity on you. Before your very eyes I will take your wives and give them to one who is close to you, and he will sleep with your wives in broad daylight. 12 You did it in secret, but I will do this thing in broad daylight before all Israel.'"
(2 Samuel 12:11-12, NIV)
King David received a harsh punishment from the Lord that lasted throughout the remainder of his life. King David committed adultery with Bathsheba, the wife of Uriah the Hittite. Bathsheba became pregnant and David had a huge problem to deal with. Initially, King David tried to trick Uriah into a situation that would make him think that Bathsheba was pregnant with Uriah's child. When that failed, he sent Uriah into a battle in which he knew Uriah would be killed because the battle strategy was faulty. After being confronted by Nathan the prophet about his sin, David asked for the Lord's forgiveness and was forgiven. God gave David everything and would have given him more if he asked, so if you find yourself asking why this happened to King David, a man after the Lord's heart, read 2 Samuel 11:1. Sin is very powerful.
Godspeace!