EZEKIEL 1-6: DAY 167 JOURNEY THROUGH THE BIBLE IN A YEAR
June 16, 2023
EZEKIEL 1-6
DAY 167 JOURNEY THROUGH THE BIBLE IN A YEAR
Click here for the reading
Focus Verses For Today: Ezekiel 2:3-9
Take a moment to give some thought to this. You are 13 years old. The Lord comes to you confirming you as His prophet. Your mission is to tell a falling Judah (Jerusalem) that the Lord's judgment is upon you. Jerusalem will be destroyed along with the unfaithfulness of its people. What are you thinking?
Ask God for His understanding of Ezekiel 1-6. Read Ezekiel 1-6. Let's journey.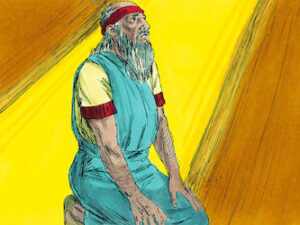 Ezekiel 1-6: Our journey through the prophetic book of Ezekiel, begins with his calling to be a prophet of God. God gives Ezekiel instructions concerning his mission. Ezekiel means "God strengthens." Ezekiel's mission was to share the coming doom that Israel would suffer for worshiping false gods, a practice embraced by King Manasseh. (Ezekiel 1:1-6:14)
Our focus verse for today:
3 He said: "Son of man, I am sending you to the Israelites, to a rebellious nation that has rebelled against me; they and their ancestors have been in revolt against me to this very day. 4 The people to whom I am sending you are obstinate and stubborn. Say to them, 'This is what the Sovereign Lord says.' 5 And whether they listen or fail to listen—for they are a rebellious people—they will know that a prophet has been among them. 6 And you, son of man, do not be afraid of them or their words. Do not be afraid, though briers and thorns are all around you and you live among scorpions. Do not be afraid of what they say or be terrified by them, though they are a rebellious people. 7 You must speak my words to them, whether they listen or fail to listen, for they are rebellious. 8 But you, son of man, listen to what I say to you. Do not rebel like that rebellious people; open your mouth and eat what I give you."
9 Then I looked, and I saw a hand stretched out to me. In it was a scroll, 10 which he unrolled before me. On both sides of it were written words of lament and mourning and woe.
(Ezekiel 2:3-9, NIV)
Ezekiel was called to foretell the doom of Jerusalem just six years before Babylon overran and destroyed Jerusalem. Ezekiel was called to tell the Israelites of God's wrath for those who worshipped false gods. Ezekiel's mission was to send the message of redemption which would lead to salvation for those who would listen. Amid enormous obstacles Ezekiel stood on God's promises providing God's message of deliverance to those who heard and followed; while confirming the message of destruction to those who heard and disregarded God's warning. Ezekiel was a wise man, for he chose to stand in God's strength and by doing so offered hope to the remnant that followed the Lord.
Godspeace!
For more information regarding how your financial support can help, please click here.