PROVERBS 4: DAY 166 JOURNEY THROUGH THE BIBLE IN A YEAR
June 15, 2023
PROVERBS 4
DAY 166 JOURNEY THROUGH THE BIBLE IN A YEAR
Click here for the reading
Focus Verse For Today: Proverbs 4:23
Today our journey through the book of Proverbs tells us of the importance of understanding and following wisdom.
Ask God for His understanding of Proverbs 4. Read Proverbs 4. Let's journey!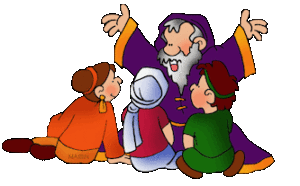 Proverbs 4: A father shares wisdom with his sons. It paints a picture, a setting, of a family gathered together, with the father leading family Bible study. It is the father's responsibility to share the word with his family. It continues with the father contrasting sin against wisdom. Fill your heart with God's wisdom, His word, and your life will follow. (Proverbs 4:1-27)
Our focus verse for today:
 Above all else, guard your heart,
    for everything you do flows from it.
(Proverbs 4:23, NIV)
"Guard your heart for everything you do flows from it." It is important to commit our lives to our faith. Our lives will reflect what we truly believe. Filling our hearts with God's law and committing to live our lives to honor God's principles steers us away from the traps, the pains, and the sufferings that are the direct result of not protecting ourselves against sinful living. Let's fill our hearts with God's word.
Godspeace!
For more information regarding how your financial support can help, please click here.