LEVITICUS 19-21: DAY 205 JOURNEY THROUGH THE BIBLE IN A YEAR
July 24, 2023
LEVITICUS 19-21
DAY 205 JOURNEY THROUGH THE BIBLE IN A YEAR
Click here for the reading
Focus Verses: Leviticus 19:1-2
Today our journey through chapters 19-21 of Leviticus concerns itself with rules of relationships, relationship with God; and, relationship with men.
Ask God for His understanding of Leviticus 19-21. Read Leviticus 19-21. Let's journey!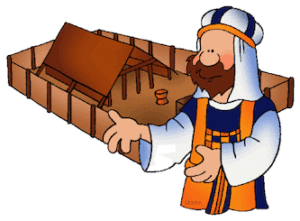 Leviticus 19-21: Today's reading instructs how to live a life that is pleasing to God. God is a God of order. Rules establish order, a code of conduct. Chapters 19-20 speak to the conduct of man toward God and each other. Chapter 21 sets forth rules that only apply to the priests. (Leviticus 19:1-21:24)
Our focus verses for today:
The Lord said to Moses, 2 "Speak to the entire assembly of Israel and say to them: 'Be holy because I, the Lord your God, am holy.
(Leviticus 19:1-2, NIV)
Order produces harmony. Harmony springs forth from rules. Rules, order, and harmony are closely related. There is no harmony where there is no order. Order cannot exist with no rules. In our focus verse for today, God is laying the foundation for order and harmony. God instructs His people to be holy and sets forth rules of conduct that please Him, because His rules are an extension of His holiness to mankind, which will result in harmony in the lives of those who obey them: "… love your neighbor as yourself. I am the Lord." (Leviticus 19:18b, NIV) Are you seeking to live holy as instructed by God?
Godpeace!
For more information regarding how your financial support can help, please click here.