2 KINGS 16-20: DAY 206 JOURNEY THROUGH THE BIBLE IN A YEAR
July 25, 2023
2 KINGS 16-20
DAY 206 JOURNEY THROUGH THE BIBLE IN A YEAR
Click here for the reading
Our Focus Verse For Today: 2 Kings 20:19
Our journey through 2 Kings 16-20, takes us through the occupation of the Northern Kingdom, Israel, by Assyria. Judah, under the leadership of King Hezekiah, seeks to serve the God of Israel.
Ask God for His understanding of 2 Kings 16-20. Read 2 Kings 16-20. Let's journey!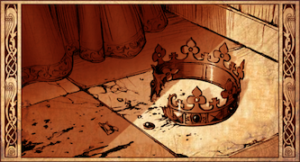 2 Kings 16-20: The Northern Kingdom, Israel, demonstrated the power sin has over each of us once allowed into our lives. King Hoshea had to choose between having his nation continue in sin like the heathen nations, or to serve the God of Israel. He chose the path of the heathen nations for Israel: sin. King Hoshea was the last king of the Northern Kingdom, Israel, for his choice resulted in God allowing the Assyrians to overtake the Northern Kingdom, never to be a free nation again. In contrast, King Hezekiah of the Southern Kingdom, Judah, chose to forsake the ways of his father and seek God, for himself and his nation, with all of his heart. Sin is powerful once allowed in our lives, for it even caused King Hezekiah to stumble. (2 Kings 16:1-20:21)
Our focus verse for today:
"The word of the Lord you have spoken is good," Hezekiah replied. For he thought, "Will there not be peace and security in my lifetime?"
(2 Kings 20:19, NIV)
If you recall the Lord had extended Hezekiah's life by 15 years at Hezekiah's request. Instead of carrying on, fully, the ways of the Lord, King Hezekiah takes on a proud attitude showing all the treasures of Judah to dignitaries from Babylon the country which one day would destroy Jerusalem. When confronted about what he had done by Isaiah, the prophet, he wasn't contrite about his sin – he was happy that God's judgment on Judah would not occur during his lifetime. What had happened to King Hezekiah's heart?
Godspeace!
For more information regarding how your financial support can help, please click here.