DEUTERONOMY 10-12: DAY 310 JOURNEY THROUGH THE BIBLE IN A YEAR
November 6, 2023
DEUTERONOMY 10-12
DAY 310 JOURNEY THROUGH THE BIBLE IN A YEAR
Click here for the reading
Focus Verses For Today: Deuteronomy 11:18-21
Continuing our journey through the final book of law, Deuteronomy, Moses reiterates the law given to the Israelites by the Lord.
Before reading Deuteronomy 10-12, pray for understanding of today's reading. Read Deuteronomy 10-12. Let's journey!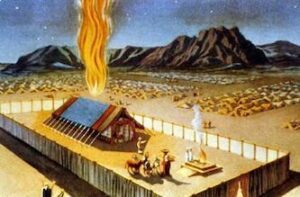 Deuteronomy 10-12: Moses recounts the creation of the Ark of the Covenant and the tablets that contained the 10 Commandments. Moses stresses the importance of fearing God, loving God, and obeying God. Moses gives instructions that the Israelites are to follow after they take the Promised Land, instructions that are to help them remain faithful to the Lord. (Deuteronomy 10:1-12:32)
Our focus verse for today:
18 Fix these words of mine in your hearts and minds; tie them as symbols on your hands and bind them on your foreheads. 19 Teach them to your children, talking about them when you sit at home and when you walk along the road, when you lie down and when you get up. 20 Write them on the doorframes of your houses and on your gates, 21 so that your days and the days of your children may be many in the land the Lord swore to give your ancestors, as many as the days that the heavens are above the earth.
(Deuteronomy 11:18-21, NIV)
The Israelites were instructed to have their obedience to the Lord as part of their everyday lives. We are to do the same. Mentioning the Lord, speaking about His word, following His commands, revolving your life around Him – these things should be common and comfortable; they should not be strange or foreign! Is God an active part of your life?
Godspeace!
For more information regarding how your financial support can help, please click here.