International Death Penalty News 2023, Issue 27: Iran, Japan, Pakistan, Saudi Arabia, South Africa, United States of America
International Death Penalty News 2023
Issue 27
Iran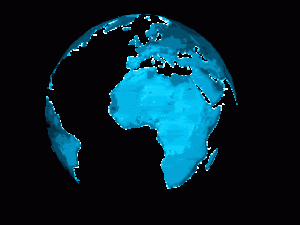 On Tuesday, June 20, 2023, Vahid Seifi was executed in Tabriz Central Prison. He was convicted of murder and sentenced to qisas, that is, retribution in kind. All killings in Iran are considered intentional murder, as Iranian law does not recognize different degrees of murder or consider mitigating evidence. After being convicted of murder, the family of the victim is given the choice between three punishments: qisas (death as retribution), diya (blood money), or forgiveness.
On Saturday, July 1, 2023, Farshad Abdoli and Mojtaba Chegeni were executed in Karaj Penitentiary. Both men were convicted on drug-related charges. State officials and the media have not yet reported their executions.
On Sunday, July 2, 2023, 50-year-old Afsaneh Shahiki was executed in Kerman Central Prison. She was convicted of murder and sentenced to qisas, that is, retribution in kind. Shahiki, a Baluch ethnic minority, shot to death her husband about eight years ago.
On Sunday, July 2, 2023, Yasser Golzardian was executed in Khorramabad Central Prison. He was sentenced to death on drug-related charges. His execution has not yet been reported by state officials or the media.
On Tuesday, July 4, 2023, three unnamed men were executed by hanging in Bandarabbas Central Prison. The men were convicted of drugging and raping women. The three men had set up a fake beauty institute to lure women in. They also stole medical supplies to drug the women. In some cases, they also documented the assault. So far this year, approximately 354 executions have been carried out. Most executions are carried out for drug-related crimes.
Japan
On Monday, July 3, 2023, the Japanese Supreme Court upheld the death sentence of 56-year-old Takashi Uemura. Uemura is convicted of murdering three men. Another man, 52-year-old Harune Nakamura was also convicted in the case. Nakamura was found to be the ringleader behind the deaths and was sentenced to life in prison. Uemura attempted to argue that he was a subordinate in the crimes. A judge rejected the argument and upheld the death sentence.
Pakistan
Two Christian teenagers have been arrested on blasphemy charges. The 18-year-old and 14-year-old were allegedly heard by a policeman being disrespectful to the Prophet Muhammad. If convicted they could be sentenced to death, however, Pakistan rarely carries out executions for blasphemy charges. Blasphemy laws in Pakistan are highly controversial, with it often being used to settle personal disputes between two people and to discriminate against non-Muslims.
Saudi Arabia
On Monday, July 3, 2023, five men were executed for attacking a place of worship. Four of the five executed were Saudi nationals. The fifth was an Egyptian. All five were convicted of carrying out an attack that resulted in the deaths of five people and injured several others. The men were also convicted of belonging to a terrorist group. Their executions bring the total number of people executed so far in the kingdom this year to 68.
South Africa
On Sunday, July 2, 2023, a mob murdered a man suspected of committing robberies in and around the Kosovo informal settlement in Samora Machel, Cape Town, South Africa. Once word spread of the man attempting to rob another, a mob chased the man eventually catching him. They stripped him, beat him with sticks and stones, and then placed a tire around him, lighting him on fire. He died from his injuries. He is not the first person to be killed by a mob for committing a robbery. While the police are investigating his death, locals do not trust the police or the justice system, preferring to take justice into their own hands.
United States of America
On Thursday, July 6, 2023, Michael Smith was scheduled to be executed in Oklahoma. His execution has been rescheduled for April 4, 2024, at the request of Oklahoma Attorney General Gentner Drummond. Michael is convicted of murdering 40-year-old Janet Moore and 24-year-old Sarath "Babu" Pulluru, on February 22, 2002, in Oklahoma City, Oklahoma. 
A jury in Florida recommended that Steven Wolf be sentenced to death. In January Wolf was found guilty of brutally sexually assaulting and murdering a woman. After murdering her, he dumped her body. The jury then recommended that he be sentenced to death. Now, Judge Mark H. Jones has sentenced Wolf to death. Wolf had previously been convicted of a different murder.
Gentner Drummond, the attorney general for Oklahoma, is asking the Supreme Court of the United States to overturn a lower court ruling in the case of Richard Glossip. Glossip is accused of arranging the murder of his employer, 54-year-old Barry Alan Van Treese in Oklahoma City, Oklahoma on January 7, 1997. Justin Sneed has been convicted of physically carrying out the murder. Glossip and his attorney insist that he is innocent. In rennet years, the case has garnered significant attention, with an independent review determining that mistakes were made by the prosecution during Glossip's trial and that he should receive a retrial.
For more information regarding how your financial support can help, please click here.