PSALMS 102-104: DAY 242 JOURNEY THROUGH THE BIBLE IN A YEAR
August 30, 2023
PSALMS 102-104
DAY 242 JOURNEY THROUGH THE BIBLE IN A YEAR
Click here for the reading
Focus Verse For Today: Psalms 102:12
Today, we journey through a psalm of prayer and psalms of praise.
Ask the Lord to grant you wisdom in understanding Psalms 102-104. Read Psalms 102-104. Let's journey!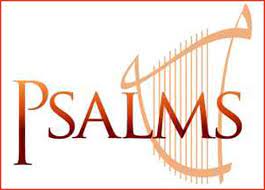 Psalms 102-104: Psalm 102 is a prayer from an unknown person who is suffering. Psalms 103 (written by David) and 104 (author unknown) are both psalms of praise, celebrating the Lord and all that He has done. (Psalm 102:1-104:35)
Our focus verse for today:
But you, Lord, sit enthroned forever;
    your renown endures through all generations.
(Psalms 102:12, NIV)
The author of Psalm 102 is obviously suffering. They pour out their sorrows to the Lord, yet one-third of the way through the psalm, the author returns his focus to the all-powerful Lord that he serves. The Lord we serve, the Lord we worship, our God, is forever. He can never be forgotten, He can never be eliminated by society. His presence is always, and will always be around us on earth.
Godspeace!
For more information regarding how your financial support can help, please click here.