PROVERBS 20-21: DAY 243 JOURNEY THROUGH THE BIBLE IN A YEAR
August 31, 2023
PROVERBS 20-21
DAY 243 JOURNEY THROUGH THE BIBLE IN A YEAR
Click here for the reading
Focus Verse For Today: Proverbs 21:2
Our journey continues today through the wisdom of Solomon in Proverbs 20-21.
Ask the Lord to grant you wisdom in understanding Proverbs 20-21. Read Proverbs 20-21. Let's journey!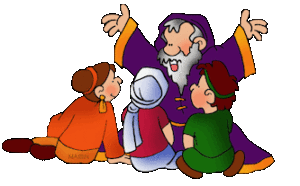 Proverbs 20-21: The book of Proverbs is filled with comparisons of wisdom and folly. Through careful study, we not only learn about wisdom but how to obtain it and use it in everyday life. (Proverbs 20:1-21:31)
Our focus verse for today:
A person may think their own ways are right,
    but the Lord weighs the heart.
(Proverbs 21:2, NIV)
There is an old story: a pastor is offered his dream job in his dream city. He hurries home, excited to tell his wife. She is also excited and can't wait to pack. "But wait," she asks, "have you prayed about it?" As he runs to the office he says, "I'm going to pray now. You start packing!"
The pastor was sure he was right, convinced this was the right path. He was so convinced that he was right, he never stopped to consider if the Lord had another plan, never even entertained the idea. Would he have heard the Lord telling him no? Throughout life, we are constantly faced with decisions. We are, at times, convinced, absolutely, positively convinced that we know the right decision. But do we? Have we really stopped and considered all possibilities? Have we stopped to consider the Lord?
Godspeace!
For more information regarding how your financial support can help, please click here.