HOSEA 8-14: DAY 244 JOURNEY THROUGH THE BIBLE IN A YEAR
September 1, 2023
HOSEA 8-14
DAY 244 JOURNEY THROUGH THE BIBLE IN A YEAR
Click here for the reading
Focus Verse For Today: Hosea 14:9
Today we return to the prophet Hosea. He has several warnings for Israel, as well as a message from the Lord God.
Ask the Lord to grant you wisdom and discernment in understanding Hosea 8-14. Read Hosea 8-14. Let's journey!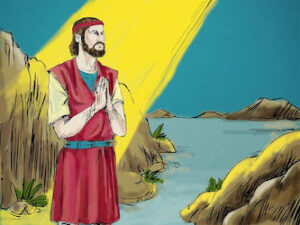 Hosea 8-14: Like many books of prophecy, these chapters contain several warnings for Israel, warning against placing their faith in anything other than the Lord. Despite the dire warnings, the Israelites continue to turn from the Lord. No matter how far they may stray, God's love for them will remain eternal, and one day, they will return to His embrace. (Hosea 8:1–14:9)
Our focus verse for today:
Who is wise? Let them realize these things.
    Who is discerning? Let them understand.
The ways of the Lord are right;
    the righteous walk in them,
    but the rebellious stumble in them.
(Hosea 14:9, NIV)
In this final passage of his book, Hosea is asking the Israelites to be wise, to be discerning, to recognize the warnings he was given, and to repent. The message remains the same today. Return to the Lord! Walk His path with wisdom! Are you walking with wisdom and discernment? Or are you stumbling?
Godspeace!
For more information regarding how your financial support can help, please click here.