International Death Penalty News 2023, Issue 36: India, Iran, Japan, Jordan, Pakistan, United States of America
International Death Penalty News 2023 
Issue 36
India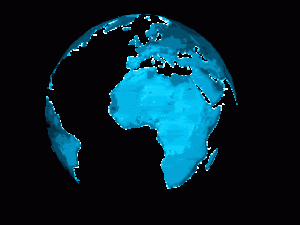 Forty-one-year-old Narayan Chetanram Chaudhary was convicted of murdering six people in 1994.  Narayan was 12 at the time of the crime.  While initially sentenced to death, he was later released from prison after 28 years due to his age at the time of the crime.  Now, Narayan has once again been arrested.  This time he is accused of smuggling drugs.
Iran
On Sunday, September 3, 2023, 42-year-old Houshang Moghtaderi was executed in Ahvaz Sepidar Prison. Executions are traditionally carried out by hanging. Houshang was convicted of murder and sentenced to qisas, that is, retribution in kind. The murder occurred about three years ago. Before his arrest, Houshang worked as a hairdresser and had one child. Iranian law does not recognize differing degrees of murder. All killings are considered intentional murder and mitigating evidence is rarely considered. State officials and the media have not yet announced his execution.
On Monday, September 4, 2023, 27-year-old Mahboubeh Roshandel was executed in Mashhad Central Prison. She is the 100th woman to be executed in Iran since 2010. Mahboubeh was convicted of murdering her mother-in-law and sentenced to qisas, that is retribution unkind. While in prison, she was prevented from seeing her daughter. Under Iranian law, the family of the victim chooses between accepting diya (blood money), qisas, and granting forgiveness. Recently the family of the victim announced they would grant forgiveness, however, they later changed their minds, resulting in Mahboubeh's subsequent execution.
Japan
Prosecutors have announced that they are seeking the death penalty against Shinji Aoba, who is accused of starting a fire at the popular Kyoto Animation studio in 2019. The fire killed 36 people. Prosecutors allege that the fire was an intentional act of revenge, while defense lawyers are arguing that Shinji is mentally incompetent. Shinji has admitted to starting the fire but says he never thought so many people would die. Shinji was injured during the fire, as he became trapped, receiving severe burns on 90 percent of his body. He was unconscious for weeks and spent 10 months at the hospital recovering, including several skin transplant operations.
Jordan
A death sentence has been upheld by the Court of Cassation for Ihab M., who was first sentenced to death in September 2022 by a State Security Court. Ihab is convicted of murdering Lt. Ahmad Rawahneh and injuring another officer on November 16, 2018. Both officers were members of the Anti-Narcotics Department and were conducting a raid at the time. Two other defendants were sentenced to seven and 15 years in prison for their part in the murder, resisting arrest, and drug possession.
Pakistan
Four youths, Muhammad Amin, Wazir Gul, Faizan Razaak, and Muhammad Rizwan, were sentenced to death on blasphemy charges. The four individuals, all in their 20s, were convicted of posting content on social media that was considered insulting to Islam or Islamic figures, resulting in their death sentences. They have also each received a 28-year jail term for blasphemy against the Quran. Accusations of blasphemy in the nation can lead to riots, violence, lynchings, and killings.
United States of America
On August 25, 2023, 50-year-old Robert Bowers officially arrived on federal death row at the US Penitentiary in Terre Haute, Indiana.  Bowers is convicted of killing 11 people at the Tree of Life Synagogue in Pennsylvania on October 27, 2018. While he has been convicted and sentenced to death, Bowers still faces years of legal appeals.  Additionally, current US Attorney General Merrick Garland has announced a moratorium on federal executions.  President Joe Biden has also announced his personal opposition to capital punishment and the Justice Department under his administration has withdrawn from seeking the death penalty in 23 cases and decided not to seek capital punishment in hundreds of other eligible cases.
The only female on death row in Tennessee, Christa Pike, has filed a motion to reopen her appeals due to a new ruling.  Pike was 18 when she participated in the murder of Colleen Slemmer in 1995.  Last year, the Tennessee Supreme Court ruled that a 17-year-old was not eligible for a mandatory life sentence due to their adolescent brain.  Using that argument, lawyers for Pike argued that there is no significant difference between the brain of a 17-year-old and an 18-year-old, therefore, Pike's death sentence should be overturned.  Additionally, another defendant in the murder of Colleen was 17 years of age, just a few months younger than Pike.  The 17-year-old was deemed equally culpable for the murder but was only sentenced to life in prison, with the possibility of parole due to their age.  They will be eligible for parole in 2026.
Some family members of the victims of September 11, 2001, are asking the Biden Administration to abandon the current plea deal negations with the terrorist accused of orchestrating the attack.  The terrorists are currently being held in Guantanamo Bay prison.  Part of the plea deal under discussion would remove the possibility of them being sentenced to death.  Earlier this month, President Biden rejected some of the terms of a possible plea deal, including a guarantee that they would not be placed in solitary confinement and that they would receive treatment for the trauma experienced while in CIA custody.
On Tuesday, August 29, 2023, John Michael Ward died while on death row in Alabama.  He was 58 years of age.  John was found unresponsive in his cell and rushed to a hospital outside the prison, where life-saving measures were given, but ultimately, unsuccessful.  His cause of death has not yet been determined. John was convicted and sentenced to death for smothering to death his infant son in January 1997.  By the time the child was brought into the hospital, rigor mortis had already begun to set in.  
Sixty-two-year-old Jesse Lee Johnson has been set free in Oregon.  Johnson was convicted and sentenced to death for the March 20, 1998 robbery and murder of 28-year-old Harriet Thompson in her home in Salem, Oregon.  Since being accused, Johnson has maintained his innocence, refusing a 2004 plea deal.  Eventually, a court found that his initial trial lawyers failed to investigate claims of a man of a different race fleeing the crime scene.  Johnson's sentence was overturned and in 2023, prosecutors dropped the charges against him, electing not to retry him for the murder.  Now, on Tuesday, September 5, 2023, Johnson has been released from prison.
For more information regarding how your financial support can help, please click here.